RIVE Private Investment to sell a portfolio of six medical transport helicopters operated in Australia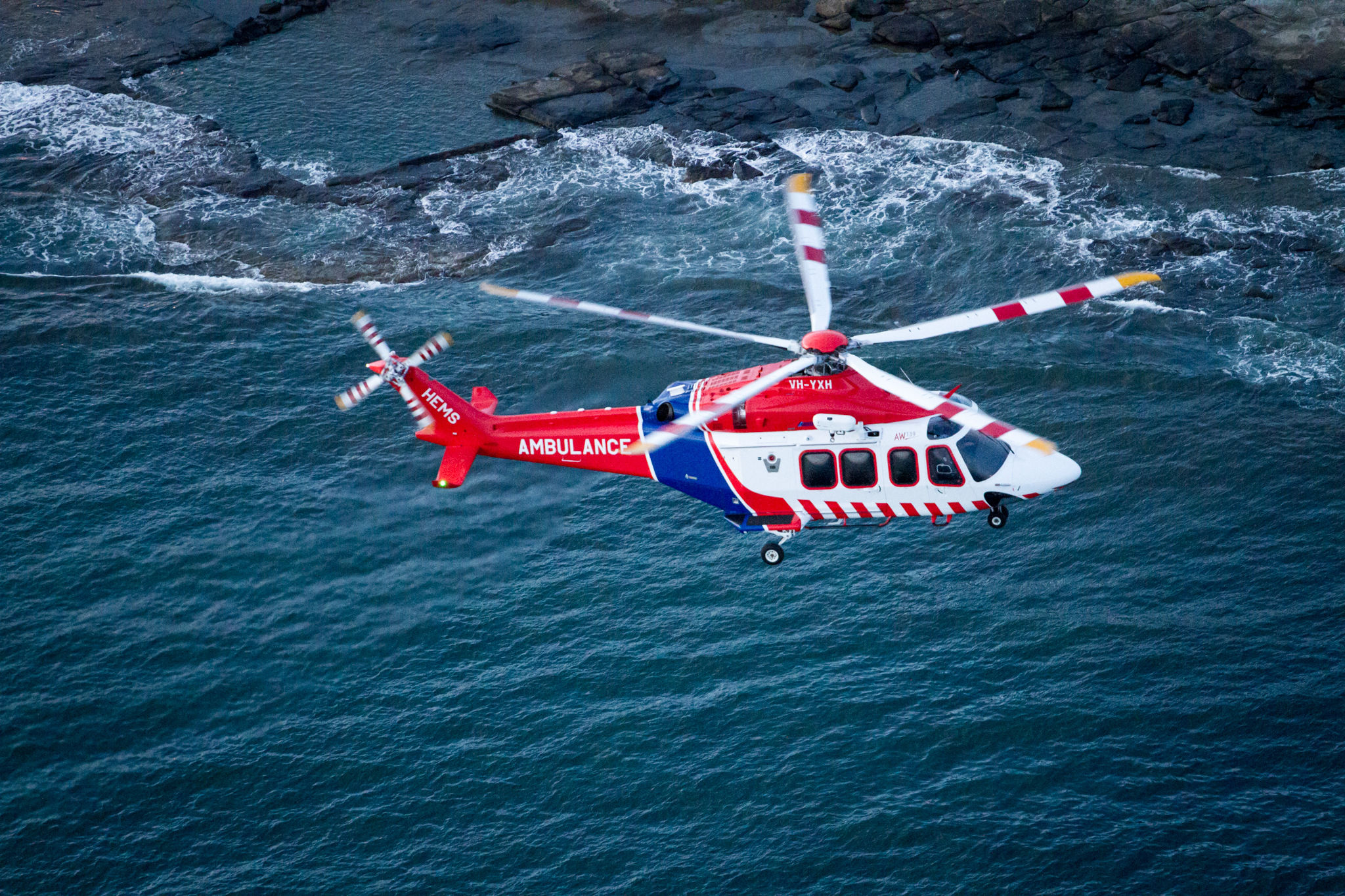 Paris, July 27, 2023. RIVE Private Investment, an independent investment firm specialized in real assets, announces the sale of six Leonardo AW139 helicopters that it has held since 2020, alongside Thora Capital LLC, an alternative asset manager, and LCI, a leading aviation company which has undertaken US$10 billion of transactions since its creation in 2004.
The transaction involves six Leonardo AW139 helicopters deployed on emergency medical services missions in the State of Victoria in Australia. These helicopters are operated under long-term contracts by Babcock International Group. The Leonardo AW139 is one of the most capable aircraft in its class of medium-sized helicopters.
This transaction illustrates RIVE's pursuit of a dynamic management strategy for its portfolio of specialized transport assets, as well as its ability to create financial liquidity and attract new investment players to this asset class.
The sale is being made by RIVE through its RIVE Tangible Asset Income Funds (RTAIF), which is dedicated to investing in transport assets. The specialized air transport sector (medical, sea rescue, fire-fighting) is a strategic asset class for RIVE, which has been investing in it regularly for the past decade.
Camille Brunel, Partner at RIVE Private Investment:
« This transaction demonstrates RIVE's ambition in the specialized and critical services transport sector, which is emerging as an asset class as such, particularly attractive to investors looking for long-term visibility and resilient performance. We are continuing to roll out our RTAIF fund, through which we have already invested in over one hundred assets with more than €200 million equity. »
About RIVE Private Investment
RIVE Private Investment is an independent European investment firm specializing in transportation assets and energy transition infrastructure. RIVE targets the small and mid-market and combines both financial and sector expertise. Founded in 2013 and operating in Paris, Luxembourg and Geneva, RIVE has financed more than €2.3 billion of assets through more than 100 transactions in over 15 countries.
Through its RTAIF fund, RIVE invests in assets that contribute to the decarbonization of the transport sector and/or serve essential needs, such as rail, specialized aviation (medical, fire-fighting and rescue, etc.) and maritime (electric ferries, support for offshore wind farms, etc.). Since its launch in mid-2021, the RTAIF fund has deployed more than €200 million of capital in 10 OECD countries.
About Thora Capital
Thora Capital, LLC is an alternative asset manager dedicated to aviation finance. Its private equity vehicles focus on helicopter assets, with opportunistic capital deployments into fixed-wing aircraft and related financial instruments. Thora combines a passion for research, data analysis, and portfolio management seeking to maximize risk-adjusted returns for its investors.
For further information: http://www.thoracapital.com
About LCI
LCI is a leading aviation company that is uniquely positioned across the commercial fixed-wing, helicopter and advanced air mobility sectors. Since its inception in 2004, LCI has undertaken approximately US$10 billion of aviation transactions and provides leasing services to operators, Governments and end-users.
LCI is owned by Libra Group (http://www.libra.com), a privately-owned international business group whose subsidiaries own and operate assets in nearly 60 countries and Sumitomo Mitsui Finance and Leasing Company, Limited (SMFL – http://www.smfl.co.jp).
For further information: http://www.lciaviation.com
Press contact:
Bénédicte Debusschere – b.debusschere@bcadvisory.fr – 06 48 56 70 71
Victoria Wojtczak – v.wojtczak@bcadvisory.fr  – 06 79 75 01 66