Team
Meet our team of dedicated professionals
RIVE Private Investment benefits from the talent and expertise of investment professionals located in 4 European countries.
Focused on real assets investments, our industry and sector specialists leverage on their extensive networks as well as proven track record to generate attractive investments opportunities and deliver successful outcomes.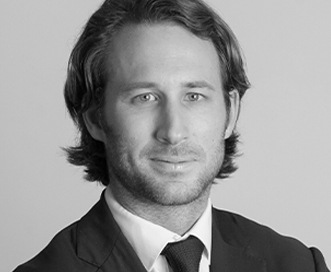 Yann Thomas
Managing Partner
Yann has more than 20 years of experience in asset management and financial structuring with a specific focus on renewable energy infrastructure and real assets investments.
Yann started his career at Société Générale where he spent more than ten years in Alternative Investments. In 2007, he became Managing Director of SGAM Alternative Investment, Société Générale's subsidiary which focuses on structured financings, hedge funds, private equity, and real estate. During his time at Société Générale, Yann structured and invested over €40 billion in alternative investment solutions for corporate, institutional and family office investors. In 2011, Yann founded Elyseum Investment and launched one of the first funds dedicated to European Renewable Energy Infrastructure. In 2013, Yann co-founded RIVE Private Investment as a Managing Partner to further develop the Sustainable Infrastructure practice.
Yann is a graduate of HEC in Paris with a specialization in Finance.
Learn more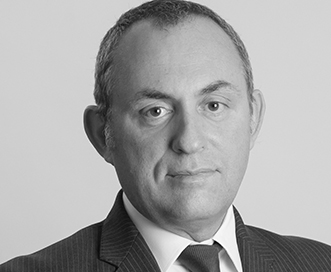 Etienne Mouthon
Managing Partner
Etienne has more than thirty years of experience in structured finance and private markets investments with a focus on real assets.
Etienne started his career in 1989 by practicing law for eight years in international law firms (Jones Day and Stibbe Simont Monahan Duhot) in Paris, New York and Washington. In 1997, Etienne was named Tax Director for Banque AIG and specialised in structured finance and cross boarder structured leasing transactions. In 2005, Etienne became Managing Director at Mirabaud Group, in charge of private markets investments (venture, private debt and real assets) on behalf of institutional investors and high net worth individuals. In 2013 Etienne became one of the Founding and Managing Partners of RIVE Private Investment to further develop the real asset practice and brings its extensive experience in the structuring of complex transactions.
Etienne is a former member of the Paris bar and a member of the New York bar. Etienne holds a Master in International Taxation from the university of Paris XI/HEC Paris, and an LL.M in taxation from New York University. Etienne is a member of the Young President Organization's (YPO) Alpine Chapter.
Learn more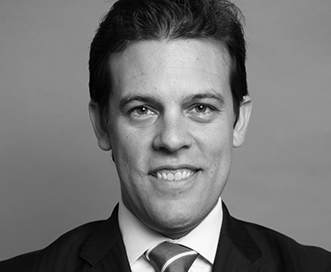 Camille Brunel
Partner
Camille has more than seventeen years of experience in structured finance with a specific focus on tangible assets.
After experiences in audit (Ernst & Young), LBO (PAI Partners) and internal audit (Société Générale New York), Camille joined the Corporate Coverage department of Société Générale in the automotive sector. In 2008, Camille joined the Asset Based Finance team of Société Générale CIB, developing overseas activity and carrying out numerous structured leasing transactions on trains, boats and various industrial assets. In 2011, Camille joined the Asset Based Leasing team of BNP Paribas. He structured financial and operational leasing transactions on a wide range of assets: social housings, industrial equipment and facilities, aircraft as well as helicopters operated in Europe, Africa and USA. Camille took his position at RIVE Private Investment in 2015 to further develop the Asset Finance practice.
Camille is a graduate of HEC in Paris with a specialization in Finance.
Learn more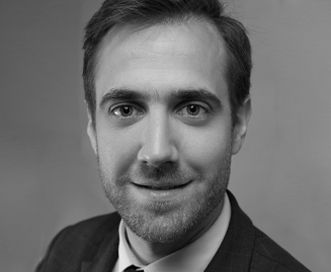 Pierre du Passage
Partner
Pierre has more than 15 years of experience in Infrastructure and Private Equity investments.
He started his career at KPMG Corporate Finance within the Mergers & Acquisitions team before joining Naxicap Partners in 2008, where he was specifically in charge of LBO transactions on European SMEs. In 2013, Pierre joined EDF's holding company dedicated to renewable energy operations and corporate ventures, where he was responsible for both Mergers & Acquisitions and fund of funds activities. He was also involved in the creation of Amundi Energy Transition, a management company dedicated to energy transition financing, jointly owned by Amundi Asset Management and EDF Group. As Managing Director at Amundi Energy Transition, Pierre was strongly involved in the fundraising and responsible for the management of the investment team dedicated to Sustainable Infrastructures (wind, solar, biomass and biogas assets). Pierre is now responsible for the Sustainable Infrastructure practice at RIVE Private Investment.
Pierre is a graduate of Paris Dauphine University and holds a Master's Degree in Financial Engineering from EM Lyon.
Learn more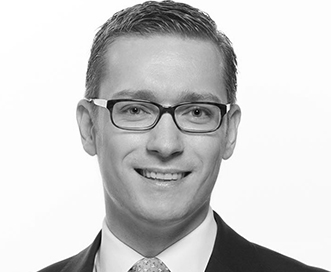 Florian Ellwanger
Investment Director
Florian has more than 12 years of experience in the arrangement and structuring of real assets financings with a strong focus on European renewable energy infrastructures.
He began his career at HSH Nordbank AG where he structured complex financings and originated various infrastructure projects. In 2014, Florian joined the renewable energy developer RECONCEPT GmbH as head of project acquisition & business development, successfully building-up and expanding their activities in Europe and Canada. Before joining RIVE, Florian was Vice President Global Markets at tier-1 renewable energy project developer PNE WIND AG where he was responsible for international transactions. Florian is now Investment Director at RIVE Private Investment in charge of Germany and Northern Europe.
Florian is a graduate from Finanzgruppe Hochschule.
Learn more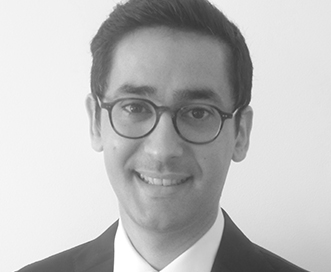 Raphael Naim
Investment Director
Raphaël has more than twelve years of experience in the banking sector with a specialization in asset finance.
Raphaël started his career at HSBC in the Asset & Liability Management team, in charge of interest rate hedging of the banking portfolio. In 2013, he joined the Infrastructure and Real Estate team of HSBC where he delivered a wide range of cross-border financings to major airlines and aircraft lessors around the globe. Raphaël was also responsible for managing assets residual values and led the remarketing as well as the sale of numerous assets.
Raphaël is a graduate of Ecole Polytechnique and holds a master degree in mathematic finance from ENSAE Paris/University of Paris Dauphine.
Learn more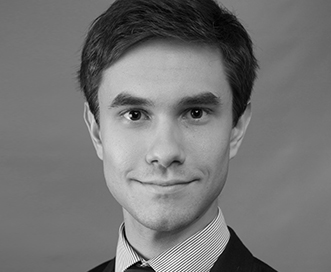 Benoît Bidan
Investment Manager
Benoît has more than 6 years of experience in infrastructure investments with a specific focus on energy transition assets.
Benoît started his career at Crédit Agricole CIB and VINCI Concessions where he was involved in numerous public-private partnerships project financings and airport acquisitions. In 2016, Benoît joined Amundi Energy Transition and became Associate Director. He closed multiple transactions across Europe and successfully negotiated public tenders. After having successfully contributed to the deployment of more than €250 million in renewable energies and district heating networks. Benoit is now in charge of sourcing and structuring investments in Sustainable Infrastructures at RIVE Private Investment.
Benoît is a graduate from Ecole Centrale and EDHEC Business School as well as a CFA Charterholder.
Learn more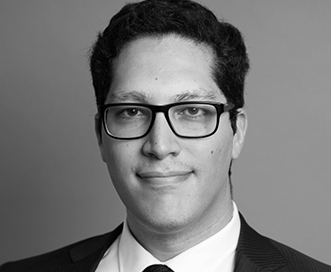 Bachir Lahsini
Investment Manager
Bachir has more than 8 years of experience in asset finance and private equity.
He started his career as an investment analyst at Amundi Private Equity Funds, then at 123 Investment Managers where he took part in multiple investments in European SMEs. Since June 2015, Bachir is part of the Asset Finance team of RIVE Private Investment and participates to a wide range of cross-border asset-based transactions including the acquisition, financing and leasing of new and used helicopters, ships and other assets and industrial equipment.
Bachir is a graduate of Neoma Business School with a major in Finance.
Learn more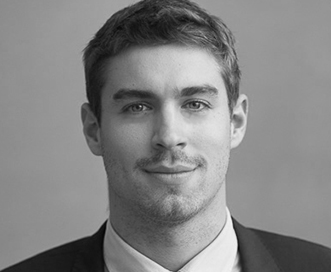 Antoine Sebag
Associate
After graduating from Ecole des Mines, Antoine developed a two-year expertise as a project manager in the automotive sector.
In 2018, Antoine joined the Asset Financing team of RIVE Private Investment as an analyst. He participates to a wide range of multijurisdictional asset-backed transactions including the acquisition, financing and leasing of new and used locomotives, aircraft as well as other assets and industrial equipments.
Antoine holds an MSc degree in Corporate Finance from ESSEC and an engineering degree from Ecole des Mines.
Learn more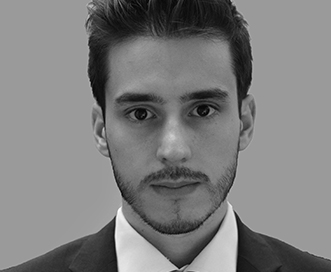 Sébastien Reix
Analyst
Sébastien started his career in Private Equity at French Partners and Anaxago Capital where he participated to equity and debt investments in a wide range of sectors, mainly in France and in the United Kingdom.
Sébastien joined RIVE Private investment in early 2019 as an analyst within the Sustainable Infrastructure team. Sebastien is involved in the analysis and structuring investments in renewable energy assets.
Sebastien is a graduate of EM Lyon business school, Lancaster University and Maximilians-Universität München.
Learn more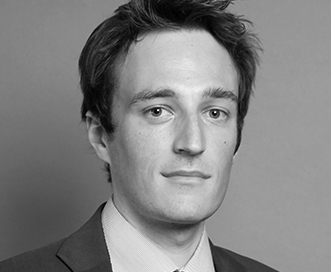 Arnaud Bouvard
Risk Manager
Arnaud has more than twelve years of experience in financial audit and risk management with a focus on private markets.
Arnaud started his career at Deloitte Luxembourg as financial auditor before joining HRT Révision (member of PKF International). He has achieved numerous engagements of accounts certification in the areas of private equity, real estate and investment funds in international contexts. Since 2014, Arnaud is Risk Manager at RIVE Private Investment, in charge of investments analysis and follow-up, control of flows as well as internal and external reporting.
Arnaud is a graduate of IESEG business school and certified accountant.
Learn more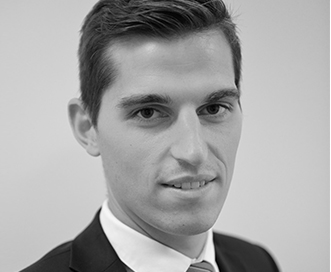 Romain Le Dorze
Financial Controller
After a first experience in 2014 as an analyst at Total Group, Romain joined the Grant Thornton's Paris office as financial auditor.
He achieves numerous statutory audit missions in various sectors within an international context (real estate, industry, insurance, IT…) as well as several advisory missions especially in internal control. In January 2019, Romain joined RIVE Private Investment as financial controller. Romain is a graduate of IESEG School of Management and holds the French Diplôme de Comptablité et de Gestion.
Learn more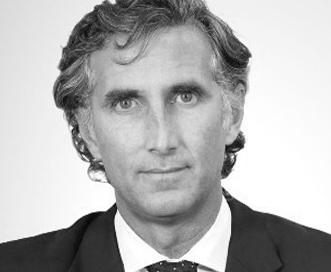 Felipe Mesia
Senior Advisor
Felipe has more than 15 years of experience in infrastructure project transactions.
He began his career in 1999 in the Equity Research area first at Renta 4 Bank and then at Société Générale Group where he spent 6 years. In 2006, he joined Banco Santander Group where for 5 years he was in charge of structuring and executing Leverage Buyouts and Project Finance transactions mainly focused in the renewable and infrastructure sector. In 2011, he joined the Asset and Capital Structuring team to lead tax equity transactions in the renewable and infrastructure sectors. In 2015 he joined JB Capital Markets to originate and execute equity and debt transactions in the renewable energy sector. Felipe is now Senior Advisor for RIVE Private Investment for renewable energies investments in Spain and Portugal.
Felipe holds a degree in Business Administration and Finance from the European University of Madrid.
Learn more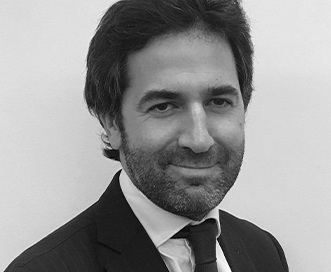 Alexandre Villet
Senior Advisor
After starting his career at Merrill Lynch in London as part of the European LBO origination team in 2001, Alexandre joined ArjoWiggins' strategy and M & A department in 2003, where he worked on acquisitions, asset disposals and the industrial reorganization of the group.
In 2006, Alexandre joined Amber Capital, an "event-driven" hedge fund, where he worked to invest the fund on special situations in Europe in various industrial sectors (aeronautics, airlines, oil services and renewable energy, etc.). At the end of 2009, Alexandre joined the management team of A Plus Finance where he invested roughly €100 million capital and debt and managed a c.€300 million portfolio of 15 private investments in French SMEs.
Alexandre is a graduate of ESSEC Business Schools.
Learn more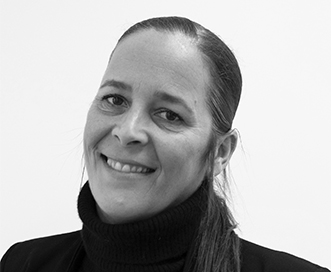 Aurélie Perret
Executive Assistant
After a few years at RTL in Paris, Aurelie moved in Australia to join the Sydney Physiotherapy Clinic as an office manager.
In 2000, she joined Bain Capital in London as executive assistant. Then in 2003, Aurélie came back to Paris and joined the private equity group Doughty Hanson & Co where she spent more than 12 years as executive assistant. Before joining RIVE Private Investment, Aurélie was executive assistant for an international consulting firm dedicated to executive search, Amrop Seeliger y Conde. Aurélie holds a degree in Genetic Psychology from Nanterre University Paris X.
Learn more