RIVE Private Investment supports the development of Ténergie, a French renewable energy operator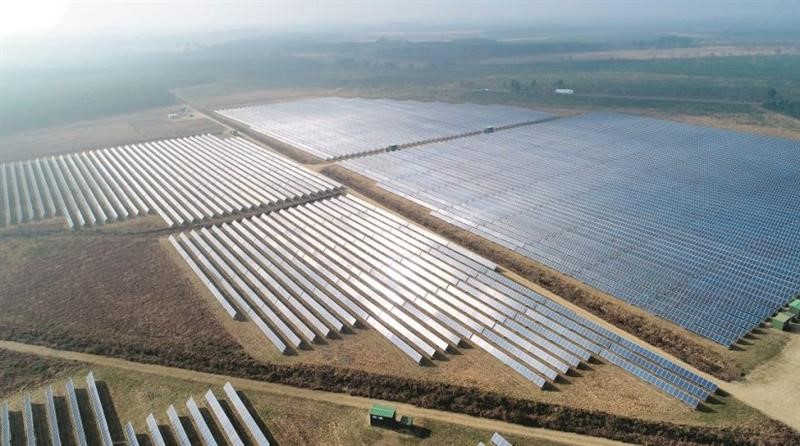 RIVE Private Investment is pleased to announce the mezzanine debt financing, by the investment fund FCT Quartz, of a portfolio of solar power plants developed by Tenergie. 
As part of Tenergie's ambitious growth plan, this financing aims to support the development of a portfolio of nearly 500 French brownfield and greenfield solar power plants, with a total installed capacity of 96 MW. 
Tenergie will be in charge of supervising the remaining construction work as well as the operational management and maintenance of the entire portfolio. The power plants are expected to become fully operational in 2020 and will produce 100% green energy that will meet the electricity requirements of more than 50 000 people. 
Yann Thomas, Managing Partner at RIVE Private Investment says: « We are delighted to support, through the FCT Quartz, the growth of Tenergie, one of the market key player and a long-standing partner of RIVE Private Investment. This operation also highlights our ability to provide European market players with tailor-made financing solutions, in equity or mezzanine, with a wide range of maturities. » 
Dedicated to investment in renewable energy infrastructures mezzanine debt, FCT Quartz is a decorrelated investment solution offering a regular yield over the long-term, particularly sought after by investors in the current low interest rate environment. With this operation, FCT Quartz has deployed nearly €50 Million over the last few months and financed over 200 MW of brownfield and greenfield projects throughout France, Germany and Spain. 
About RIVE Private Invesment
RIVE Private Investment is an independant Private Equity firm created in 2013, with offices in Paris, Geneva, Luxembourg and Hamburg. 
RIVE Private Investment offers investment services in private equity with a focus on three defensive sectors, namely tangible assets, infrastructure and private debt. 
Pioneer in the field of renewable energy investment, RIVE Private Investment has experienced teams in the four main renewable energy resources (wind, solar power, biogas & biomass, hydro) in all investment phases. During the past years, those teams have financed more than 140 plants, representing over 800 MW and over €1.2 Billion of capital and debt investment. 
RIVE Private Investment forms part of Elyseum Investment Group, an independent investment group combining a portfolio of €2.5 Billion in private equity, real estate and financial markets. 
About Tenergie
Founded in 2008, Tenergie intends to support all the actors of the territories: industrialists, commercial companies, farmers as well local authorities throughout the energy transition. 
Tenergie develops and operates both photovoltaic and wind power local energy infrastructures.  With a portfolio of 600 solar power plants representing 383 MW, Tenergie is the third largest independent solar energy producer in France.