RIVE Private Investment supports Electra's development with a €160 million fundraising to accelerate the transition to electric mobility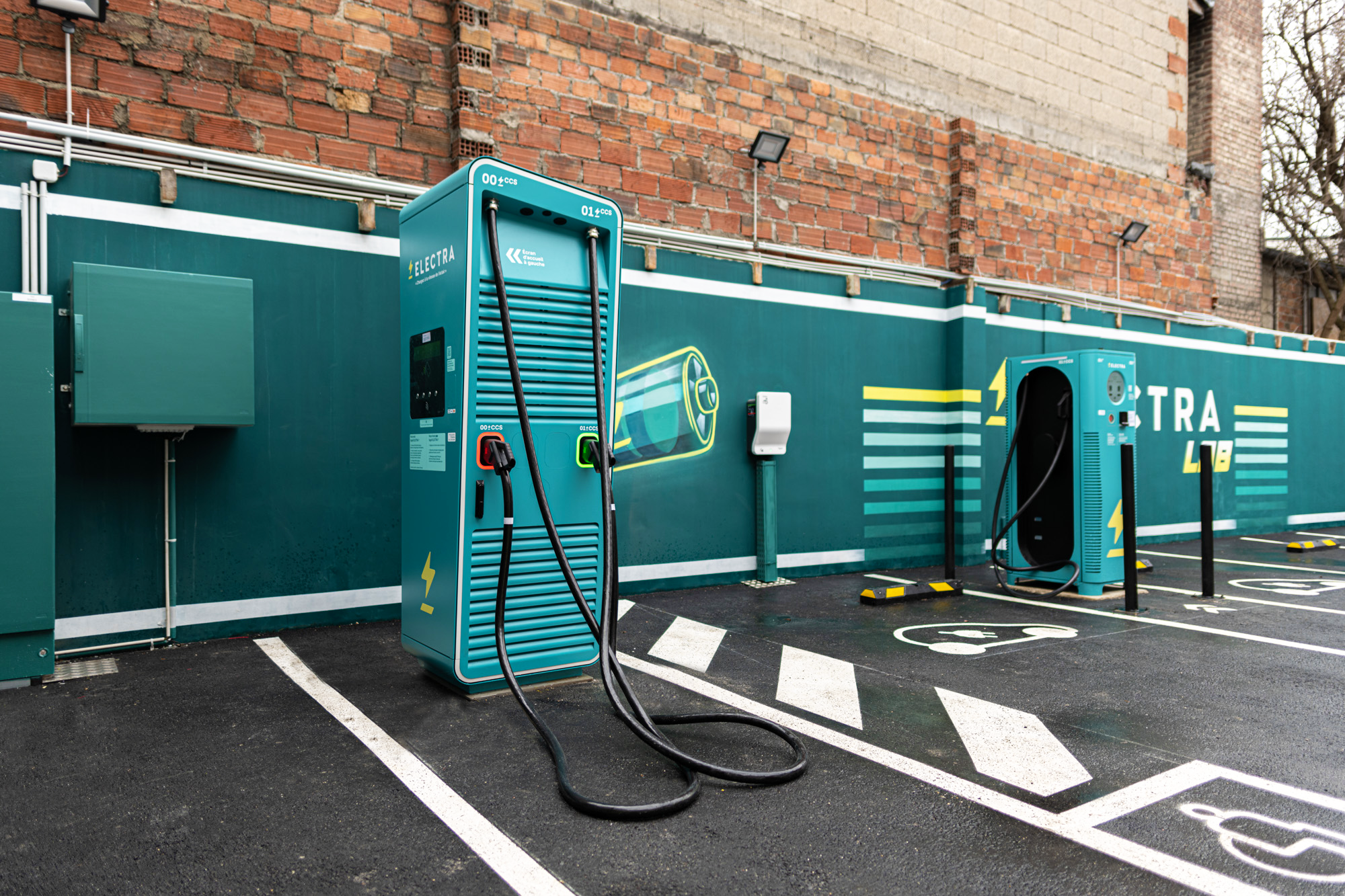 RIVE Private Investment ("RIVE") is investing in Electra's €160 million fundraising alongside leading investors to accelerate the transition to electric vehicles by deploying high-performance charging infrastructure.
Electra is reshaping electric vehicle ("EV') charging with the installation of fast-charging stations in all major and medium-sized French cities. The customer journey has been completely redesigned to be as simple as possible with unique features on the app and web app. The company has announced a record financing round of €160 million to facilitate EV charging and thus encourage the switch to electric cars. The aim is to densify the EV charging network in France with fast-charging points open to the public and to expand in Europe. As the only pure player in the fast-charging market in France, the company will now be able to compete with the European platforms that have emerged in recent years.
The confidence of leading investors and partners to accelerate deployment
This €160 million equity financing is the largest ever raised by a French player in the fast-charging sector and will enable Electra to deploy €300 million in capital expenditure over the coming years. It was carried out with leading investors: Eurazeo, which is leading this round, RIVE Private Investment, RGREEN Invest, Serena, the Groupe Chopard, Groupe SNCF (574 Invest) and RATP Group. Their support has added impetus to the company's intense development at all levels over the past 18 months: from fully integrated technological developments to the opening of a chain of stations, and the signing of a large number of contracts with major names in asset management, retail, hotels, the automotive sector and fleets, such as AccordInvest, Altarea Commerce, Indigo, Louvre Hotels Group, Primonial REIM France and the Groupe Chopard.
Deploy hundreds of fast-charging stations in cities to meet exploding needs
The electric car fleet is already dense, with 600,000 vehicles on the road, and is set to grow significantly, with an estimated 8 million in 2030*. To cope with this, the EV charging infrastructure must also be developed. With this in mind, Electra is continuing to open stations in car parks open to the public in major French cities, open 24/7. It is now launching its development in Europe with the same energy. A first office will open in Brussels this summer before other countries by the end of 2022. The aim is to have 300 charging points available by the end of 2022, 600 by the end of 2023, and more than 8,000 by 2030.
To be able to charge as many cars as possible in a short time and with an innovative charging experience, Electra chose to develop from the start a network of fast charging points (22 to 300 kW of power) combined with a proven maintenance system and a customer relations platform of 30 experts available 24/7.
Aurélien de Meaux, CEO of Electra, says: « This round of funding from leading investors will enable us to roll out our EV charging offer on a large scale. Our sole objective is to offer an optimal charging experience by combining the best of infrastructure and digital technology for a successful customer journey. We need to offer innovations that improve the user experience so that the electric vehicle become truly attractive. The Electra team and I want to accelerate the energy transition with the objective of silent cars that greatly reduce carbon emissions and fine particles. By 2030, the use of Electra charging stations is expected to save 4.4 million tonnes of CO². »
Pierre du Passage, Partner at RIVE Private Investment, says: « We are very pleased to become a reference investor of Electra, the future European champion of fast-charging infrastructure for electric vehicles in urban areas. We are convinced that Electra's customer-oriented positioning and the technical know-how of its teams will enable the democratization of electric vehicles in France and Europe. The electrification of the transport sector is essential to achieve carbon neutrality by 2050 and is at the heart of RIVE's investment strategy. »
Lifting the brakes on charging with the simplest possible user experience
With 55 employees (and several dozen in the process of being recruited), Electra has quickly become the largest fast charge team in France, bringing together "infratech" talents. They have developed unique software bricks in-house to simplify the customer journey. Indeed, 60%** of EV car owners encounter difficulties when charging (breakdowns, complicated payment, terminal already occupied, waiting too long, etc.). Thus, Electra is today the only operator to offer advance reservation of charging stations on an application that has been designed in collaboration with the users. It propose the nearest and best suited charging point for the vehicle, an estimate of the time and cost of charging, or payment via the application, via a credit card or a recharging pass. Electra also offers a single price per kWh, which is fairer and clearer for the consumer. Up to 3,500 charges are made on average each month at Electra stations, with a forecast of 20,000 per month on average by the end of 2022.
An investment in line with the investment strategy of RIVE Private Investment
RIVE Private Investment continues to develop its historical strategy in sustainable infrastructure. This investment fits perfectly with the strategy of RIVE's new Article 9 SFDR infrastructure fund, the RIVE Infrastructure Impact Fund ("RIIF"). This fund will target green energy production assets, notably electrical energy (solar, wind, etc.), thermal energy (biomass, CSR, etc.), and green gas, as well as new energy transition infrastructures (electric mobility, storage, hydrogen, etc.).
About RIVE Private Investment
Created in 2013, RIVE Private Investment is an independent private equity firm specializing in sustainable infrastructure and tangible assets (medical aviation, railways, industrial equipment, etc.). RIVE Private Investment benefits from the solid technical and financial expertise of its team of investment professionals based in 4 European countries: Paris, Geneva, Luxembourg, and Hamburg. Since its creation, RIVE Private Investment has financed more than €2 billion of assets through more than 100 transactions.
About Electra
Electra offers fast-charging stations for electric vehicles. Co-founded by Aurélien de Meaux, Augustin Derville, and Julien Belliato, the company's ambition is to remove the barriers to the adoption of electric cars by deploying a massive, fast and efficient charging network. With the support of 55 high-level experts, the company is investing heavily in innovation and research for the benefit of a unique user experience: rich, intuitive, and customizable mobile interfaces. All of this, within the framework of a dense network with a fleet of more than 8,000 charge points available by 2030.
*Source Oliver Wyman, March 2022
**Source Ipsos, June 2022