RIVE Private Investment successfully exits Carbonex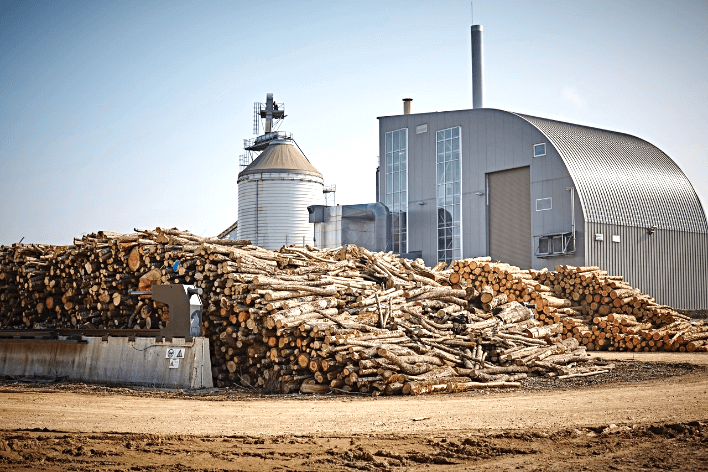 A new €65 Million investment round allows Group Carbonex to accelerate its growth and refinance RIVE Private Investment, historical investor.  
The Carbonex Group is specialized in renewable energies and more specifically in the production of clean charcoal, renewable electricity and heat. 
The industrial process developed by Carbonex, and operational since 2012, aims to help relocate in France the production of charcoal while making it environmentally friendly. In addition, the combined heat and power station that is integrated in the charcoal production system, produces electricity that is then sold to the French electric utility company EDF. This cutting-edge process requires a perfect knowledge of the charcoal process and control of the pyrolysis gas released. It has been developed by Carbonex after years of R&D and a strong commitment from historical shareholders. This technology allows Carbonex to have a unique product that is highly demanded since customers are showing a growing environmental awareness. 
This round of financing will provide Carbonex with all the resources needed to enter a new critical phase of its development that aims to fivefold production by 2021. This ambition, supported by the Soler-My family (majority shareholder), also intends to meet an increased European demand for environmentally friendly products while there is a shortfall in local production capacity. 
" RIVE Private Investment is proud to have been part of this key phase in Carbonex's development and is confident that this new chapter will prove to be successful with these new partners" Jean-Philippe Olivier, RIVE Private Investment. 

" Having RIVE Private investment by our side during our development phases has been crucial to Carbonex, and would not have been possible without the strong mutual trust between us"  Pierre Soler-My, Carbonex.  
About RIVE Private Investment
RIVE Private Investment is an independent private equity company founded in 2013. RIVE Private Investment develops flexible, opportunistic and defensive investment solutions specifically for institutional investors and family offices. 
RIVE Private Investment targets opportunities mainly across Europe and North America, focusing on three defensive sectors, namely infrastructure investments, asset finance and private debt. RIVE Private Investment benefits from the talent and expertise of internal investment professionals based in four European countries. 
In the renewable energy sector, RIVE Private Investment's team has financed more than 140 plants, representing over 800 MW and close to €1.2 Billion of capital and debt investment.