RIVE Private Investment sells a portfolio of two wind farms in Spain to Plenium Partners and Bankinter Investment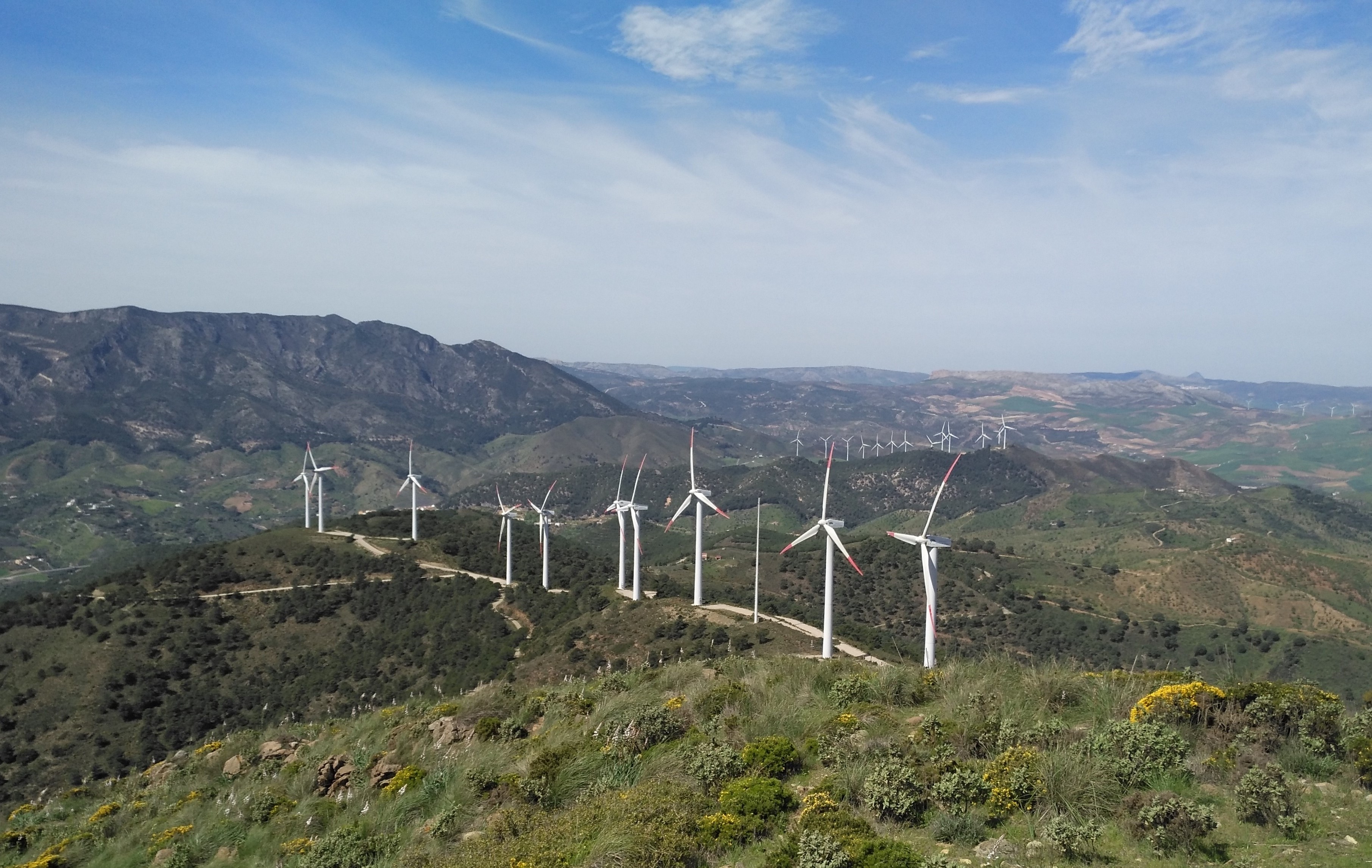 Paris & Madrid, July 10, 2023. RIVE Private Investment, an independent investment firm specialising in real assets, has sold two operating onshore wind farms in Southern Spain to Helia Renovables III, a renewable private equity fund structured and raised by Bankinter Investment and managed by Madrid-based investment company Plenium Partners. These assets represent a total installed capacity of 28.2 megawatts (MW).
The portfolio consists of 25 turbines, which entered in operation between 2005 and 2009 and were acquired by RIVE Private Investment as majority shareholder in 2016. Since the acquisition, RIVE has been working steadily alongside the operator to optimize performance through technical improvements, refinancing and repowering options.
In line with RIVE Private Investment's environmental convictions, the portfolio currently produces clean energy equivalent to the electricity consumption of about 23,000 households, thus contributing to the energy transition by reducing greenhouse gas emissions by about 12,000 tons of CO2 per year.
Pierre du Passage, Partner at RIVE:
« This project successfully demonstrates our strategy of actively managing small-cap sustainable infrastructure assets and delivering superior returns to our investors. Since 2016, our involvement has contributed to support the production of low-carbon, renewable energy and contribute to the Iberian clean energy generation target. »
About RIVE Private investment
RIVE Private Investment is an independent European investment firm specialising in transportation assets and energy transition infrastructure. RIVE focuses on the small and mid-market, combining financial and sector expertise. Founded in 2013 and based in Paris, Luxembourg and Geneva, RIVE has financed over €2.3 billion of assets through more than 100 transactions in over 15 countries.
A pioneer in energy transition investment, RIVE's Sustainable Infrastructure team invests across the entire energy value chain: green electricity, green thermal energy, green gas, energy efficiency, storage, and EV charging networks. RIVE's positioning reflects a concrete commitment to fight climate change and have a positive impact on local communities. The Sustainable Infrastructure team has funded more than 850 MW of capacity in Europe.
About Plenium Partners and Bankinter Investment
Plenium is a Madrid-based leading investor and manager with more than €7 billion invested in renewable energy, energy transition and circular economy infrastructre and student housing. Plenium has been investing in renewables since 2007 and currently manages an operating platform with c. 3 GW of aggregated capacity. Over the past few years, Plenium has successfully invested in to solar, wind, hydro and CSP renewable energy generation companies, and in companies dedicated to business such as district heating networks, distributed generation and behind-the-meter energy services, electricity and gas supply, plastic recycling facilities, and student housing, among others.
Bankinter Investment is the investment banking subsidiary of Bankinter, fifth Spanish bank by stock market value. Bankinter Investment has become a benchmark in alternative investments in the Spanish market thanks to a portfolio of specialized vehicles launched starting from 2016. Since then, it has successfully launched 20 investment vehicles with committed capital by investors above €4.2 billion which, including project financing, currently represent a portfolio of assets under management over €7 billion.
Contact:
Bénédicte Debusschere – b.debusschere@bcadvisory.fr – 06 48 56 70 71
Victoria Wojtczak – v.wojtczak@bcadvisory.fr  – 06 79 75 01 66