RIVE Private Investment cooperates with Green Energy 3000 in renewable energies in France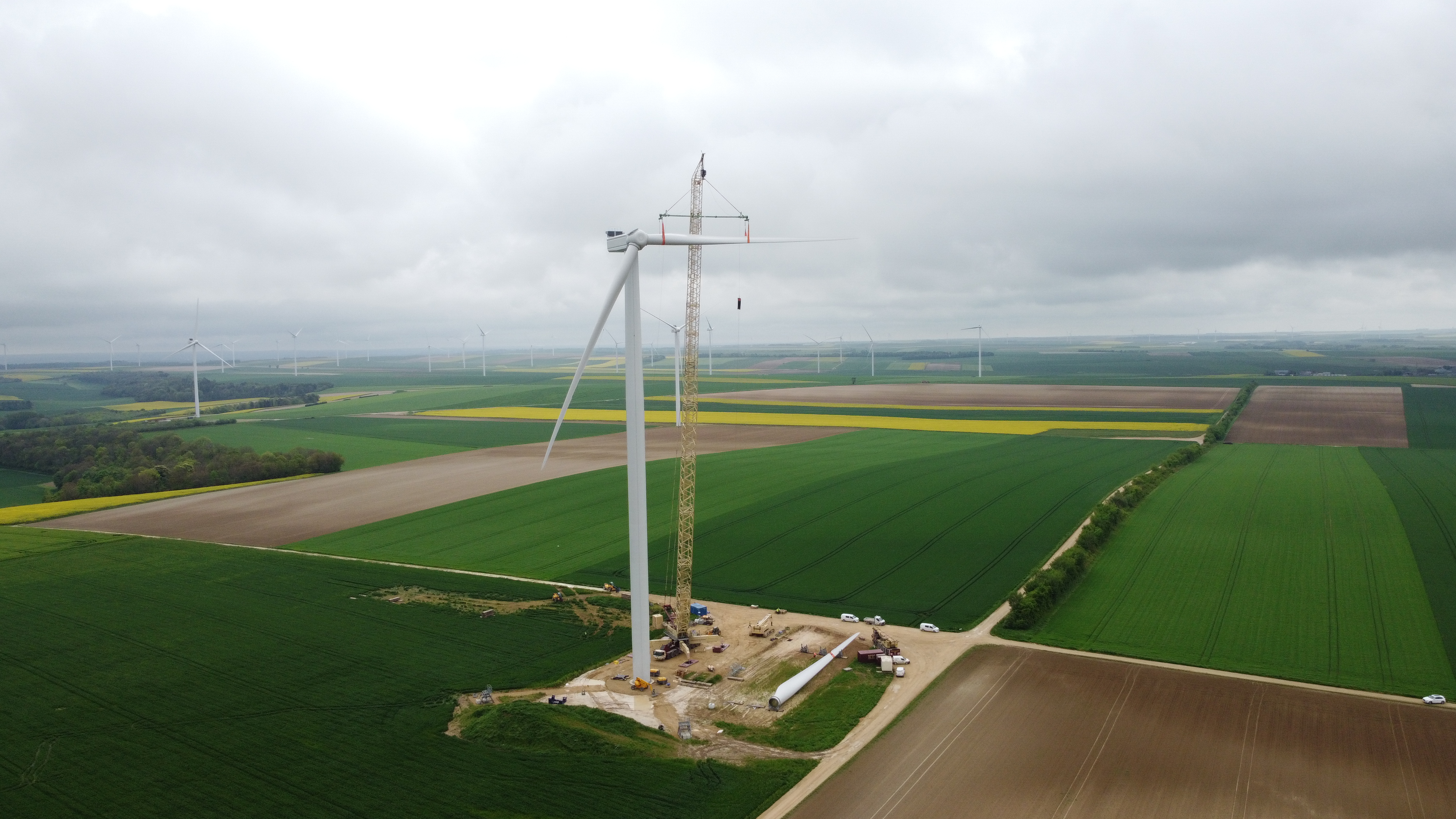 Paris & Leipzig, July 24, 2023. RIVE Private Investment, an independent investment firm specialized in energy transition infrastructure and transportation assets, announces the closing of a mezzanine facility to support Green Energy 3000, a German Independent Power Producer specialized in renewable energy.
The wind farm will be commissioned in the coming weeks under the ownership of Green Energy 3000, while the ground-mounted solar park entered into operation in March 2021. They will together produce clean and renewable energy equivalent to the electricity consumption of 9,870 households, thus contributing to the energy transition and sustainable development by reducing greenhouse gas emissions by about 2,325 tons of CO2 per year.
This financing illustrates RIVE Private Investment's ambition to contribute to the energy transition in Europe through sustainable small and mid-sized infrastructure projects, and to support independent local players actively involved in this transition.
Green Energy 3000 is an independent German developer and IPP integrating the whole value chain for onshore wind, solar PV projects and battery storage. The company has installed 300 MW of renewable assets in Germany and France and owns a pipeline of 800 MW of new projects in these two countries.
Benoit Bidan, Investment Director at RIVE Private Investment:
« We are delighted to support Green Energy 3000, active in the field of renewable energy projects since 2004. This operation highlights our ability to provide local players with tailor-made financing solutions, and our commitment to transition to a more sustainable economy. »
Ange Da Gbadji, Director of Green Energy 3000 France and Board member at Green Energy 3000:
« This financing option enables us developers to have the capacity to face various challenges related to construction, prefinancing of upcoming and ready-to-build projects as well as to development activities. This is a good thing particularly in the context where we are solicitated to do more in the renewable energy development with limited resources, quickly changing context and interest rate increasement. »
About RIVE Private Investment
RIVE Private Investment is an independent European investment firm specializing in transportation assets and energy transition infrastructure. RIVE targets the small and mid-market and combines both financial and sectorial expertise. Founded in 2013 and operating in Paris, Luxembourg and Geneva, RIVE has financed more than €2.3 billion of assets through more than 100 transactions in over 15 countries.
A pioneer in energy transition investment, RIVE's Sustainable Infrastructure team invests across the entire energy value chain: green electricity, green thermal energy, green gas, energy efficiency, storage, and EV charging networks. RIVE's positioning reflects a concrete commitment to fight climate change and have a positive impact on local communities. The Sustainable Infrastructure team has funded more than 850 MW of capacity in Europe.
About Green Energy 3000
Green Energy 3000 is an independent German renewable energy developer and producer founded in 2004. Green Energy 3000 operates internationally, mainly in Germany and in France via its subsidiary company Green Energy 3000 France based in Saint-Priest. Green Energy 3000 is specialized in the development, design, financing, building, operation and maintenance of a range of large-scale renewable energy projects, including wind power, solar photovoltaic, ground-mounted, rooftop, carport shade and battery storage systems. With around 300 MW of projects built and more than 800 MW under development, Green Energy 3000 is a major player in this field and is aiming to have 1 GW of projects in operation by 2030.
Green Energy 3000 is present in France since 2004 with the development and construction since then of at least 111 MW projects. More upcoming projects are expected in the coming years and show the determination of Green Energy 3000 to become a key player in the energy transition of France.
Press contact:
Bénédicte Debusschere – b.debusschere@bcadvisory.fr – 06 48 56 70 71
Victoria Wojtczak – v.wojtczak@bcadvisory.fr  – 06 79 75 01 66