RIVE Private Investment backs the reorganisation of property investment firm, Toledano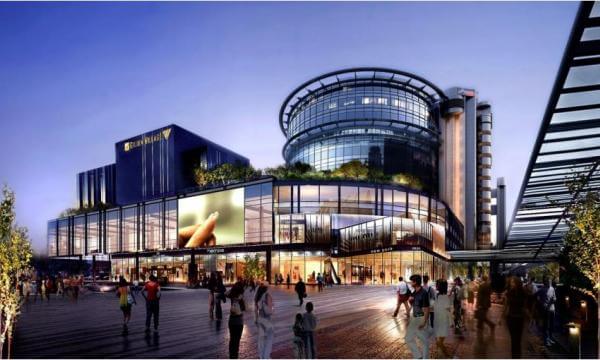 RIVE Private Investment (123Venture group & Elyseum Investment) has announced the financing of the Toledano property investment company, owner of 35 commercial properties, via the issue of €3 Million of convertible bonds. 
After rapid expansion over the past decade, Toledano now owns 35 commercial properties located in four retail areas constantly sought after by the big chain stores (Saint-Maximin and Compiègne in Oise, northern France, and Tourville-la-Rivière and Barentin in Seine-Maritime, Normandy). The company's portfolio amounts to retail space of over 100,000 m² with an occupancy rate exceeding 85%. The assets managed by the firm are very diverse and include some leading names such as Maison du Monde, KFC, Conforama and Boulanger. 
RIVE Private Investment is thus backing Toledano as it restructures its business – notably through the disposal of non-strategic assets – as it pursues its growth in France. The reorganisation will be headed by Philippe Druart, founding partner of Compagnie d'Orsay, with support from RIVE Private Investment. 
The €3 Million operation represents a new investment achieved by RIVE Private Investment's teams in the real estate sector. "Through this investment, RIVE Private Investments enables Toledano to complete the reorganisation of its portfolio of assets under optimal conditions while it pursues its growth. We are delighted to achieve RIVE Private Investment's first real estate mezzanine operation with a property firm that owns such a high-quality portfolio of assets," explains Eric Philippon, partner at RIVE Private Investment. 
RIVE Private Investment is currently involved in a number of financial operations in the fields of property development and investment, most notably through real estate mezzanine financing (issuance of convertible bonds in real estate companies). 
About RIVE Private Investment
RIVE Private Investment is an independent private equity player founded in 2013 by two investment management firms (123Venture and Elyseum Investment). RIVE Private Investment draws upon the combined resources and expertise of its shareholders in order to develop flexible, opportunistic and defensive investment solutions specifically for institutional investors and family offices. 
RIVE Private Investment targets opportunities mainly across Europe and North America, focusing on three defensive sectors, namely infrastructure investments, asset finance and mezzanine debt financing. 
Through its shareholders, RIVE Private Investment benefits from the talent and expertise of over fifty investment professionals located in four European countries. These teams have a solid track record and to date have invested close to €2.0 Billion in these sectors.