RIVE Private Investment attends the inauguration of the Douiche wind farm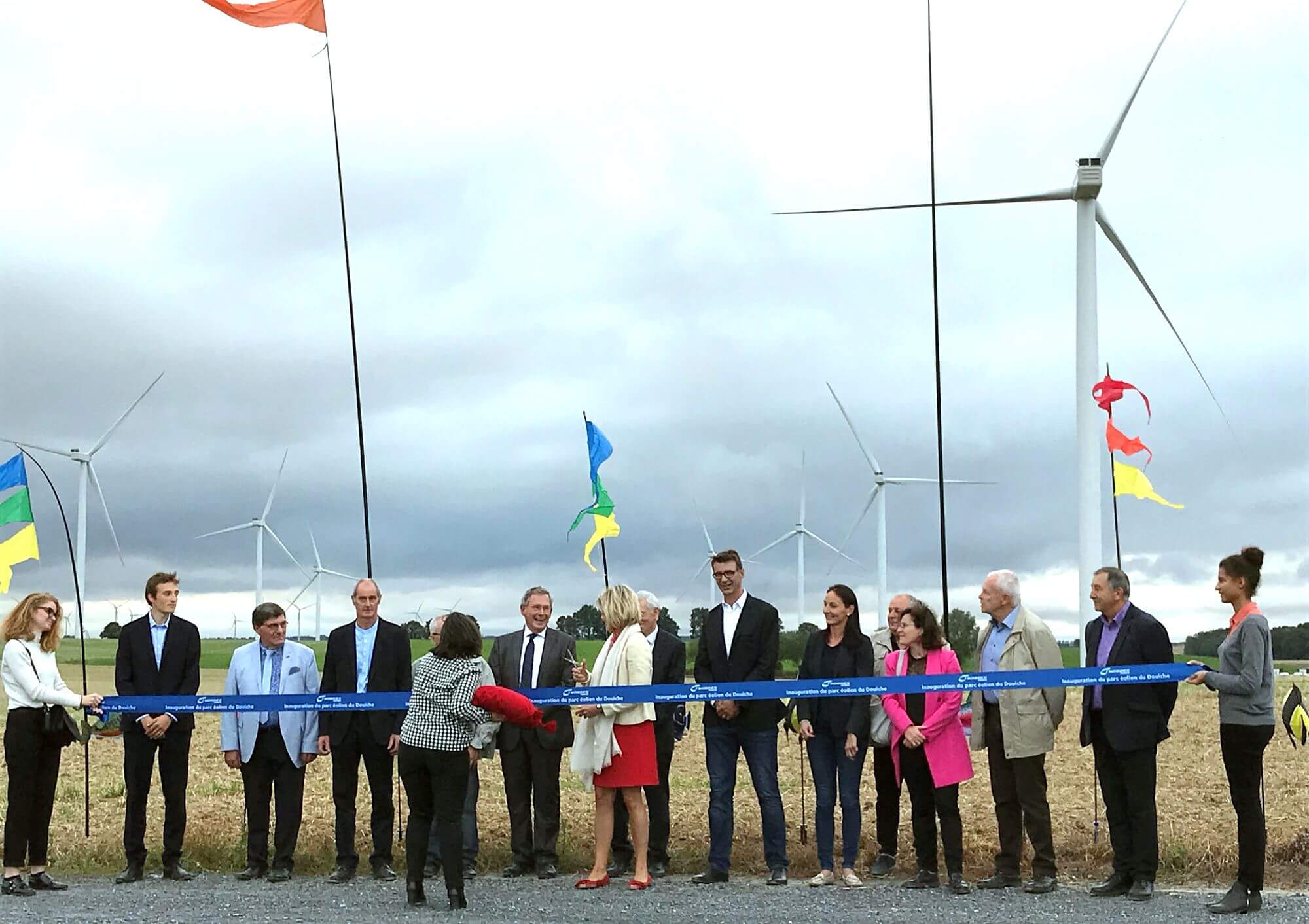 RIVE Private Investment attended on September 12th the inauguration of twenty turbines implemented on the Douiche windfarm in the French department of Somme, close to the city of Cambrai. 
With a capacity of 60 MW and able to provide power supply for 92,000 households, this windfarm is the most powerful of the department (2nd of the Hauts-de-France region). 
The 150 meters tall N117/3000 turbines have been supplied and will be serviced under a premium service agreement over a period of 20 years by Nordex.