RIVE Private Investment and Nova Helicopter continue to expand their leasing service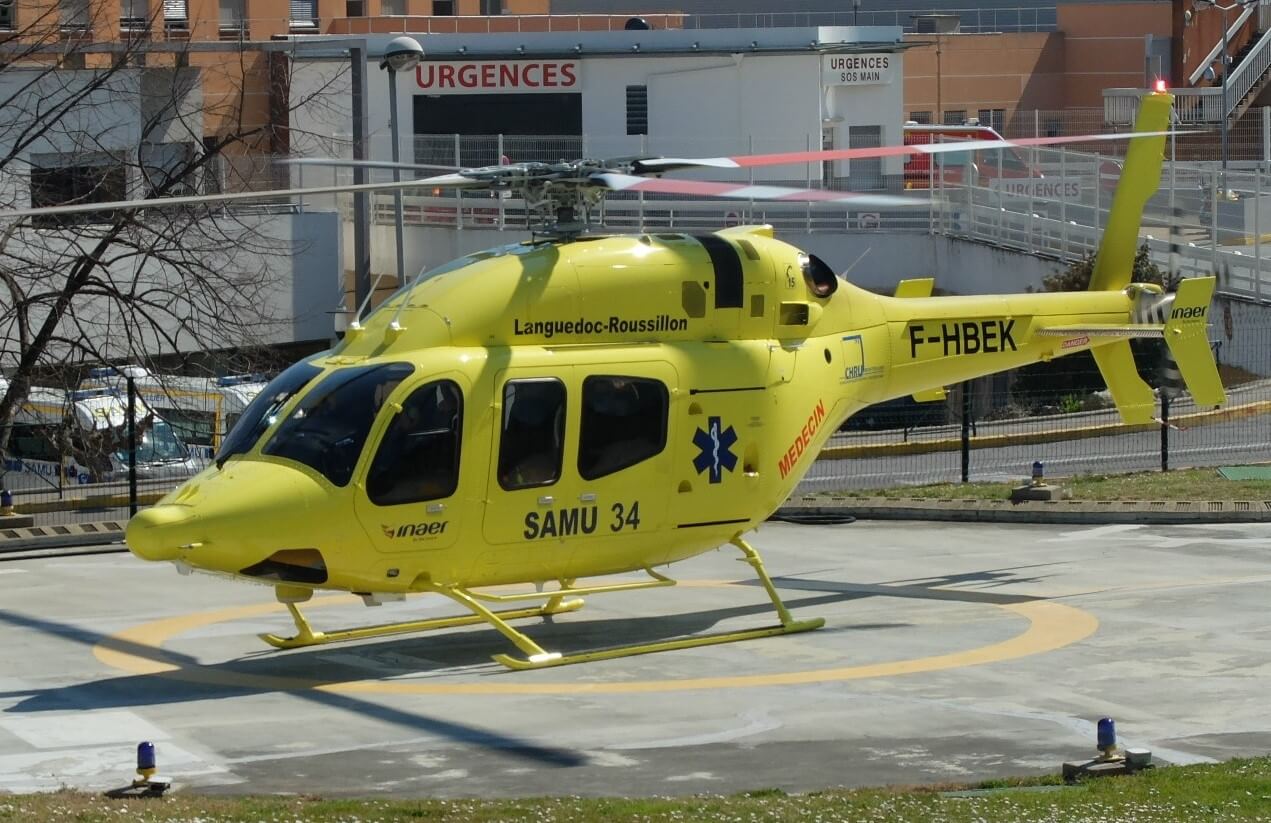 RIVE Private Investment (123Venture group & Elyseum) and Nova Helicopter, through their co-developed company Iris Helicopter, have completed the delivery of the last aircraft in an order for ten emergency medical helicopters signed in September 2015.
The ten helicopters are now leased to and operated by a Tier-one French operator and serve a number of hospitals. The nine Airbus H135 helicopters and one Bell 429 helicopter benefit from the very highest technology standards. Following this latest acquisition, Iris Helicopter's fleet now stands at 22 active aircraft, plus three new aircraft pending delivery.
Iris Helicopter offers operating leases that are an attractive financing solution for operators. This enables the latter to provide public or semi-public end users with state-of-the-art aircraft compliant with the highest standards, while keeping control of their budget. Operators can thus devote all their resources to their helicopter support services and ensure long-term management of their fleet.
The helicopters are leased via long-term government contracts, giving Iris Helicopter a steady flow of foreseeable revenue for the full term of the lease. In addition, with low depreciation over time and optimum maintenance of its assets, Iris Helicopter enjoys strong visibility regarding the assets' resale value.
Iris Helicopter now counts 25 aircraft for a fleet value of approximately €100 Million.
About Iris Helicopter
Iris Helicopter was founded in 2013 when RIVE Private Investment and Nova Helicopter decided to expand their cooperation in the acquisition and long-term leasing of helicopters. Iris Helicopter specialises in the civil helicopter segment, and most notably:
Civil aircraft in the 'light' or 'medium' categories, and assigned to 'onshore' activities as a priority;
Long-term (5–10 years) 'dry lease' type agreements;
Aircraft operated exclusively within the framework of support missions for government or semi-public services (emergency medical services, civil security and rescue missions, firefighting, training, aerial works, etc.).
About RIVE Private Investment
RIVE Private Investment is an independent private equity player founded in 2013 by two investment management firms (123Venture and Elyseum Investment). RIVE Private Investment draws upon the combined resources and expertise of its shareholders in order to develop flexible, opportunistic and defensive investment solutions specifically for institutional investors and family offices.
RIVE Private Investment targets opportunities mainly across Europe and North America, focusing on three defensive sectors, namely infrastructure investments, asset finance and mezzanine debt financing.
Through its shareholders, RIVE Private Investment benefits from the talent and expertise of over fifty investment professionals located in four European countries. These teams have a solid track record and to date have invested close to €1.0 Billion in these sectors.