RIVE Private Investment acquires 2 brownfield wind farms in Spain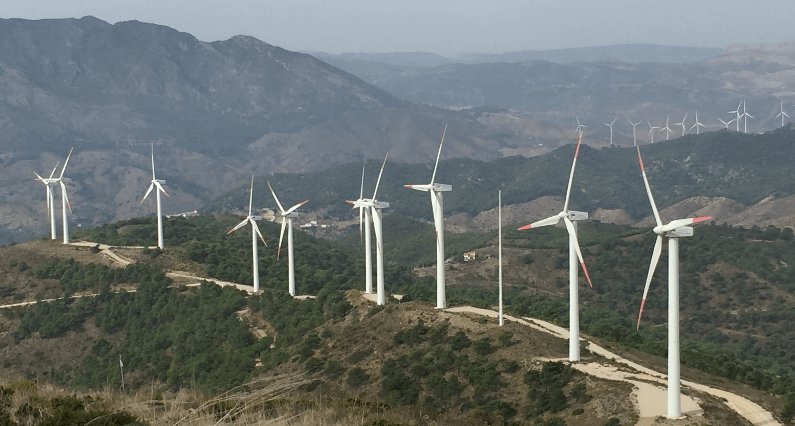 RIVE Private Investment (123Investment Managers Group & Elyseum Investment) is pleased to announce the acquisition of the wind farms Sierra de Aguas and Sierra de Baños, located in Andalusia, Spain. With a capacity of 28.15 MW, the parks have been in operation for 9 years on average. 
RIVE Private Investment partnered with JB Capital Markets to finance the acquisition of the projects. A debt refinancing accord has been put in place with Banco Sabadell. JB Capital Markets, acting as local co-investor for 15% of the equity, will be responsible for the investment oversight of the windfarms, equipped with Gamesa G52 and Gamesa G87 turbines, currently maintained by the manufacturer.
This acquisition confirms Rive Private Investment's willingness to provide flexible and customized financing solutions to support local partners and investment funds in diversified locations. Jean-Philippe Olivier, Managing Partner at RIVE Private Investment states: "we are very proud of this very first investment in Spain where the renewable energy market is getting more active again. We are convinced we will realize more investments in Spain in the near future not only in this sector but across all the asset classes we target: infrastructure/real estate, mezzanine debt and tangible asset financing. This park is a great way to start with a resilient asset through high wind resource but offering as well upside opportunities through repowering. Having a local partner like JB Capital Markets along with us, it's being a great support to us".
In the case of JB Capital Markets, this is the first deal in the renewable sector and the result of a strategic decision of diversifying its investment activity into a new asset class, where the business model consists in identifying energy & infrastructure assets, structuring these opportunities to institutional investors for direct investment, and maintaining profitability and optimizing value through professional investment oversight. JB Capital Markets co-invests a minority stake of equity or subordinated debt along with the institutional investors, ensuring full alignment of interests. Luis Palacios, Managing Director and Head of Energy & Infrastructure at JB Capital Markets, said in a statement that "this very first transaction confirms the feasibility of our business model consisting in bringing value to investors in renewable mature markets, like the Spanish one, that are becoming more and more sophisticated every day".
About RIVE Private Investment 
RIVE Private Investment is an independent private equity player founded in 2013 by two investment management firms, 123Investment Managers and Elyseum Investment. RIVE Private Investment draws upon the combined resources and expertise of its shareholders in order to develop flexible, opportunistic and defensive investment solutions specifically for institutional investors and family offices.
RIVE Private Investment targets opportunities mainly across Europe and North America, focusing on three defensive sectors, namely infrastructure investments, asset finance and mezzanine debt financing.
Through its shareholders, RIVE Private Investment benefits from the expertise of its in-house investment team located in four European countries with a solid track record of €2 Billion invested.
In the renewable energy sector, RIVE Private Investment's team has financed more than 140 plants, representing close to 420 MW and over €1.0 Billion in enterprise value.
About JB Capital Markets
JB Capital Markets is a Spanish investment services firm, with offices in Madrid and London and composed of a team of more than 175 professionals with extensive experience in the financial sector.