RIVE Private Investment achieves an interim closing of €200m for its RTAIF fund dedicated to transportation assets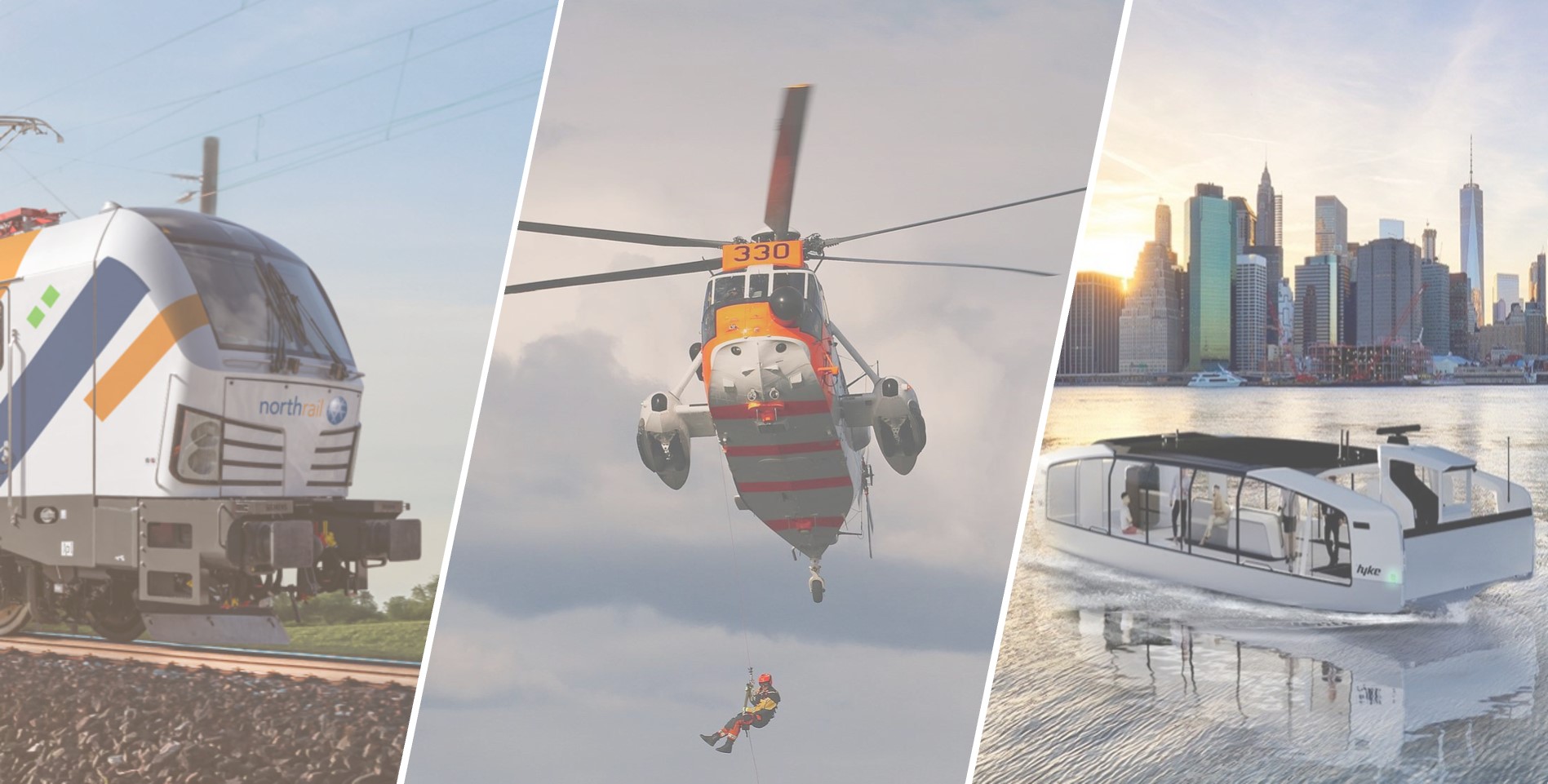 Paris, September 14, 2023. RIVE Private Investment, an independent European investment firm, announces an interim closing of 200 million euros for RTAIF (RIVE Transportation Assets Income Fund), its fund specialized in transportation assets leasing, with a multi-specialist approach to aviation, railway equipment, and maritime sectors. Over a decade, RIVE has established a strong and long-term partnership with manufacturers and operators in a still lightly financialized industrial ecosystem.
Specialized transport assets, an asset class in the making
Through the RTAIF fund, Article 8 under SFDR, RIVE primarily invests in OECD countries (over a dozen to date) in assets that meet fundamental needs (health, safety) or the imperative to decarbonize the transport sector, which they manage throughout their life cycle: leasing, maintenance, technical and regulatory upgrades. With its deep understanding of the business models of each segment, RIVE also initiates or participates in the development of transport equipment leasing platforms.
With operational leasing and its dual financial and sectoral expertise, RIVE meets the need to structure the asset class and the growing trend of "asset as a service". The underlying markets and asset typologies that RIVE offers its subscribers have a strong potential for value creation: these are particularly resilient segments generating regular cash flows, favorably correlated with inflation, in specialized, stable markets with high visibility on long-term needs.
An expanded subscriber base
The fund's subscriber base has expanded since its first closing in June 2021: subscribers are primarily European investors, multi-family offices historically present in RIVE's activity, but also institutional investors.
The 200€M raised have already been fully invested in a hundred assets: hybrid or electric locomotives (50%), helicopters dedicated to medical transportation or firefighting (35%), as well as airplane engines, electric ferries, and flight simulators. To date, the total cumulative value of assets amounts to 320€M.
Camille Brunel, Partner at RIVE Private Investment, said:
"To meet investment needs, especially related to decarbonization, the specialized transport market must attract more financial players, offering investors more innovative and flexible access methods. RIVE has a 10-year track record, deep understanding of long-term trends, and a unique ability to value these specialized assets that benefit from inflation."
RIVE continues the fund's deployment and aims for a size of 500€M by 2025.
The two activities of RIVE Private Investment – Transportation Assets and Energy Transition Infrastructures with the RIIF fund – form a coherent ensemble driven by the ecological transition, decarbonization, and ESG commitment, for sustainable value creation.
About RIVE Private Investment
RIVE Private Investment is an independent European investment company specializing in transportation assets and infrastructure dedicated to energy transition. RIVE focuses on the small and mid-market and combines both financial and sectoral expertise. Founded in 2013 and headquartered in Paris, Luxembourg, and Geneva, RIVE has financed over €2.3 billion of assets through more than 100 transactions in around 15 countries.
Through its RTAIF fund, RIVE invests in assets that contribute to the decarbonization of the transport sector and/or serve essential needs, such as rail, specialized aviation (medical, fire-fighting and rescue, etc.) and maritime (electric ferries, support for offshore wind farms, etc.). Since its launch in mid-2021, the RTAIF fund has deployed more than €200 million of capital in 10 OECD countries.
Press contact:
Bien Commun Advisory
Bénédicte Debusschere – b.debusschere@bcadvisory.fr – 06 48 56 70 71
Victoria Wojtczak – v.wojtczak@bcadvisory.fr  – 06 79 75 01 66