RIVE Private Investment accelerates its strategy to decarbonize the European freight locomotives fleet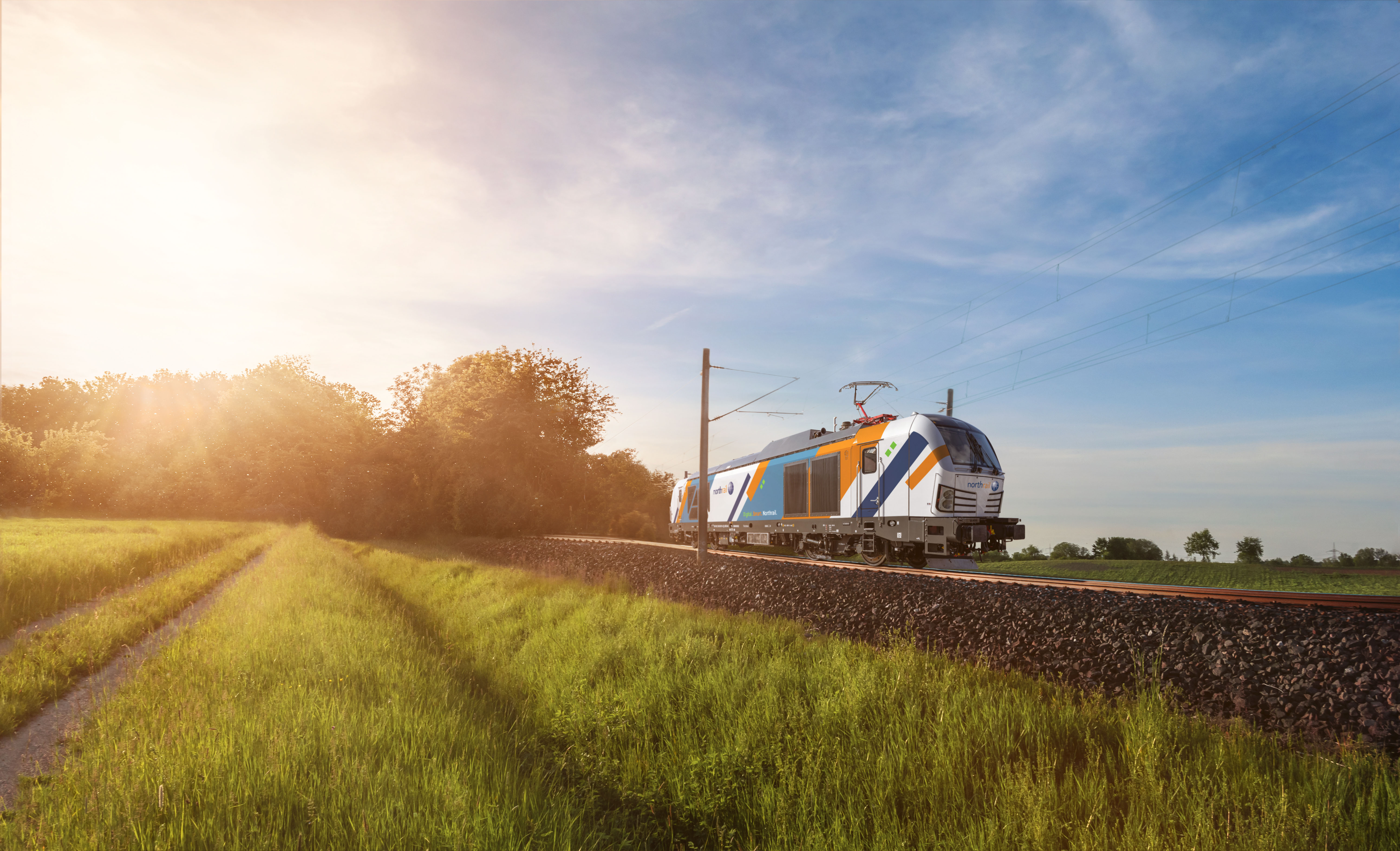 In June 2021, RIVE Private Investment ("RIVE") signed a framework purchase agreement with Siemens Mobility ("Siemens"), one of the leading rolling-stock manufacturers in Continental Europe, to acquire up to 30 factory-new Vectron Dual Mode ("VDM") locomotives.
Based on the well-accepted Vectron platform, this asset relies on proven and tested components while being well-suited for the transition phase towards emission-free drive. As a sustainable alternative to conventional diesel locomotives, the Vectron Dual Mode can operate either with a diesel or electric engine depending on the network electrification. Regardless of the mode of operation, this asset is fully compliant with the latest EU environmental and noise regulations. Each locomotive will save 3,400 tons of CO2 per year in comparison to road freight.
Following the marketing success of the first 10 locomotives and backed by the positive feedback of operators, deliveries of 8 additional VDMs are scheduled from July 2022 to November 2023.
All locomotives are/will be operated under long-term leasing contracts with leading German rail freight operators, giving RIVE a steady flow of foreseeable revenues throughout the leases. In addition, with low depreciation and optimum asset maintenance provided by Siemens under a Full-Service contract, RIVE will benefit from strong visibility over the assets' residual value.
The financing of the transaction was arranged through a senior debt with two well-known German banks with a strong position in the transportation sector. The lending volume of EUR 92.5m is provided jointly by KfW-IPEX and the bank division of the manufacturer, Siemens Bank.
Northrail, a leading technical asset manager and RIVE's historical partner, will act as lease manager and remarketing agent on the whole portfolio. Camille Brunel, Partner at RIVE Private Investment, declares: « This transaction further strengthens RIVE Private Investment's strategic position in the railway sector, aiming to support the energy and environmental transition policy in Europe. We are really proud to support Siemens as a manufacturer while investing in innovative products that will transform the sector and fight climate change ».
According to the European Environmental Agency, rail is one of the most energy-efficient transport modes for freight with a 6-times lower specific energy consumption per tkm than road and 66% lower CO2 emissions than the equivalent freight trucks journey.
This transaction supports the continuous growth of RIVE Private Investment asset-based activity through the expansion of its footprint in Continental Europe. Thanks to its proprietary deal flow and experienced team, RIVE Private Investment intends to further develop this resilient strategy over the coming years.
About RIVE Private Investment
Founded in 2013, Rive Private Investment is an independent investment group specializing in sustainable infrastructure and tangible assets (medical and security aviation, rail, industrial equipment, etc.). The team is made up of 20 investment specialists, who have already invested more than 2 billion euros through nearly 100 transactions. The company has a pan-European presence, through these four offices: Paris, Geneva, Luxemburg and Hamburg.