Inauguration of the first tranche of the Goya wind farm representing close to 200 MW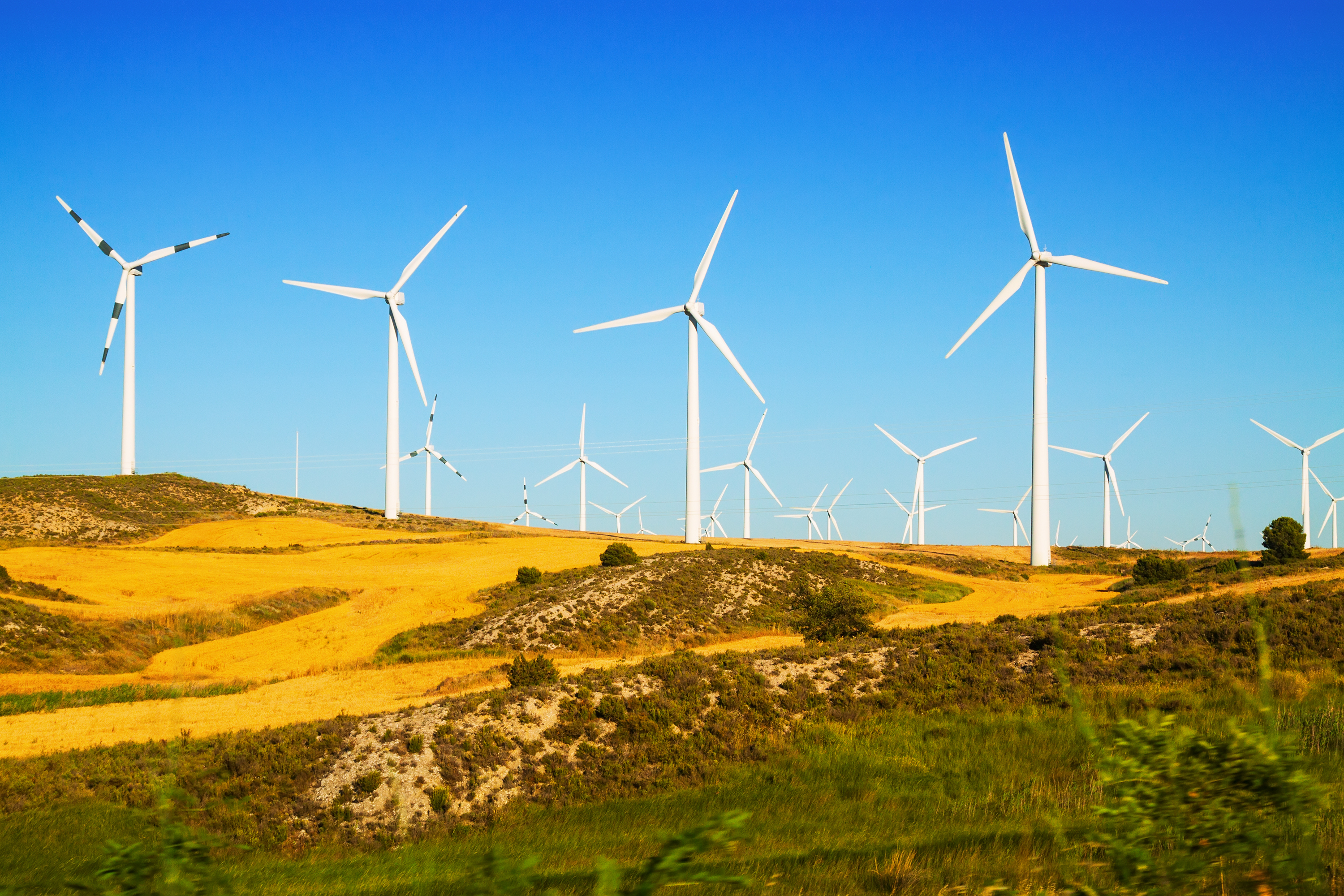 The inauguration of fifty-two turbines implemented on the Goya wind farm in Aragon, in Northern Spain, occurred on June 6th.
In April 2018, RIVE Private Investment acquired in partnership notably with Mirova a significant ready to build wind portfolio near Zaragoza, Aragon, alongside General Electric, Engie and Forestalia.
A €120 Million bank financing was set up with a pool of Spanish banks, led by BBVA, and the European Investment Bank, which intervenes directly.
Construction of this first 192 MW tranche started during the summer 2018. General Electric installed 3.4 and 3.8 MW wind turbines while civil and electrical works were achieved by a consortium composed of Engie, Acciona and Copsa.
This park marks the renewal of the Spanish renewable energy market, through its significant size and contractual structure. Goya is indeed one of the first projects to benefit from a private long-term power purchase agreement (PPA) instead of a usual State-guaranteed tariff.
The success of the construction of this park is based on the complementarity of its shareholders' expertise. In addition to RIVE Private Investment and Mirova, an affiliate of Natixis Investment Managers, Goya's sponsors include the developer, Forestalia, the turbine supplier, General Electric, and the electricity buyer, Engie Spain.
The project was named 'European Wind Deal of the Year' at the PFI Awards 2018, organized by the  Project Finance International Magazine. Subsidiary of Thomson Reuters, this magazine is a leading source of global project finance intelligence.
About RIVE Private Investment
RIVE Private Investment is an independent Private Equity firm created in 2013, with offices in Paris, Geneva, Luxembourg and Hamburg.
RIVE Private Investment offers investment services in private equity with a focus on sustainable infrastructure and tangible assets.
Pioneer in the field of renewable energy investment, RIVE Private Investment has experienced teams in the four main renewable energy resources (wind, solar power, biogas & biomass, hydro) in all investment phases. During the past years, those teams have financed more than 100 plants, representing over 850 MW and over €1.2 Billion of capital and debt investments.
RIVE Private Investment forms part of Elyseum Investment Group, an independent investment group combining a portfolio of €2.5 Billion in private equity, real estate and financial markets.