Inauguration of the Essendieras solar PV farm built by Cap Vert Energie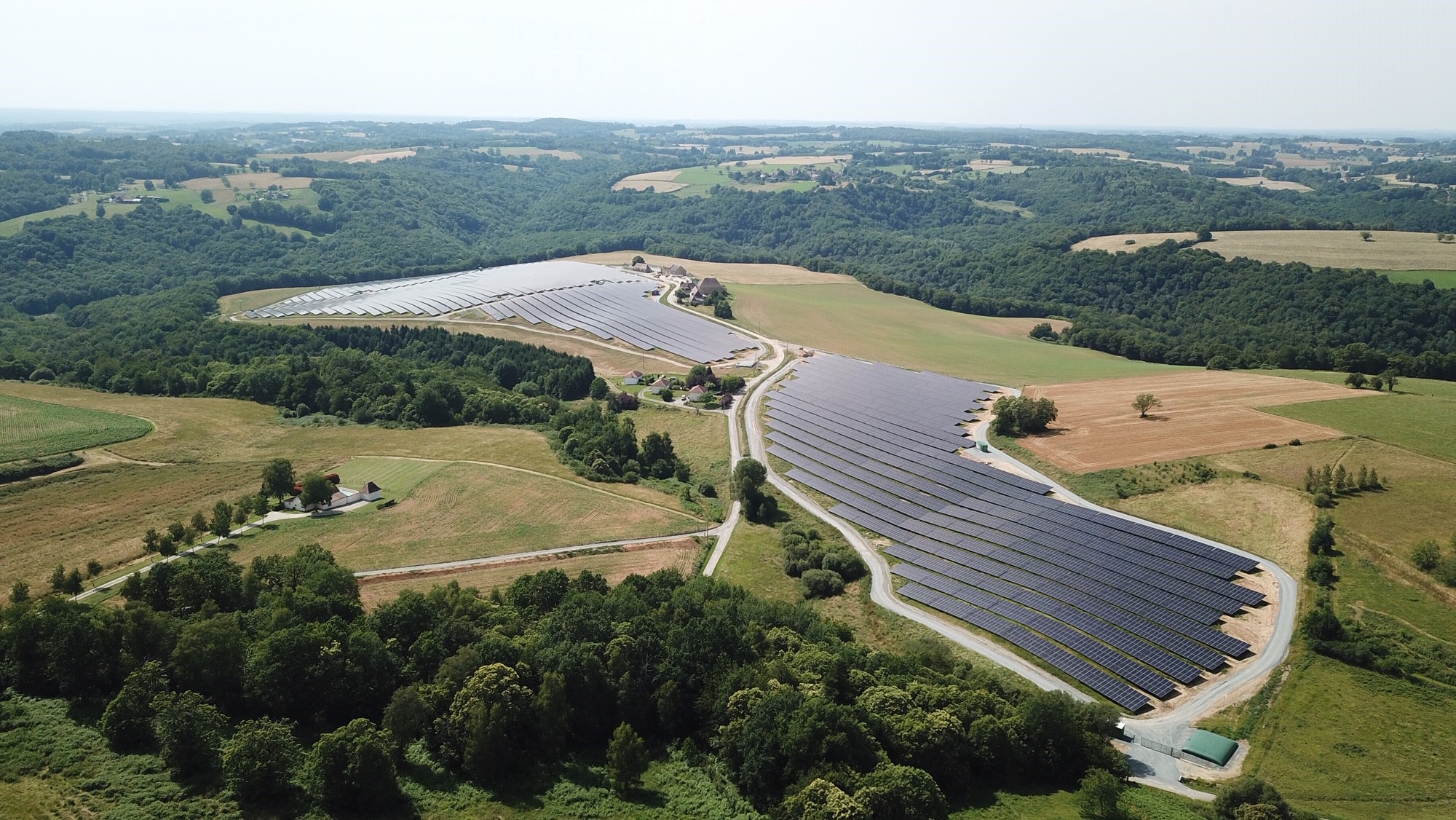 The solar photovoltaic farm located in Essendieras, in the French department of Dordogne, was inaugurated on July 8th.
This plant is part of a portfolio of 7 solar photovoltaic plants with a total capacity of 34 MWp which has been developed in collaboration with the French company Cap Vert Energie, and partly financed by an investment vehicle affiliated with RIVE Private Investment.
Solar panels were supplied by First Solar and Cap Vert Energie is in charge of supervising the operational management and maintenance of the portfolio. The power plants are expected to become fully operational by the end of 2019 and will produce 100% green energy that will meet the electricity requirements of over 15 000 households.
RIVE provided through FCT Quartz a junior debt financing to support CVE's ambitious growth plan and in particular the development of this portfolio of ready to build solar power plants.
Dedicated to mezzanine debt financing of renewable energy infrastructures, FCT Quartz is a defensive investment solution offering a regular yield over the long-term. With a focus on infrastructures with proven technology and benefiting from highly predictable cash flows, FCT Quartz offers its investors an attractive risk / return ratio. Over the past few months, FCT Quartz has deployed nearly €50 Million to finance brownfield and greenfield renewable infrastructures throughout France, Germany and Spain.
About RIVE Private Investment
RIVE Private Investment is an independent Private Equity firm created in 2013, with offices in Paris, Geneva, Luxembourg and Hamburg.
RIVE Private Investment offers investment services in private equity with a focus on sustainable infrastructure and tangible assets.
Pioneer in the field of renewable energy investment, RIVE Private Investment has experienced teams in the four main renewable energy resources (wind, solar power, biogas & biomass, hydro) in all investment phases. During the past years, those teams have financed more than 100 plants, representing over 850 MW and over €1.2 Billion of capital and debt investments.
RIVE Private Investment forms part of Elyseum Investment Group, an independent investment group combining a portfolio of €2.5 Billion in private equity, real estate and financial markets.
About Cap Vert Energie
Founded in 2009, Cap Vert Energie is an independent producer of renewable energy across multiple countries and sources of power.
The group develops, finances and builds solar and hydro power plants and biomethane units to operate them throughout their lifespan. Cap Vert Energie has 345 MWp of renewable assets, in operation and under construction, and supplies green energy to the equivalent of a city of 246,000 inhabitants.