Alstom, RIVE Private Investment and Northrail sign a framework contract for 50 Traxx Universal locomotives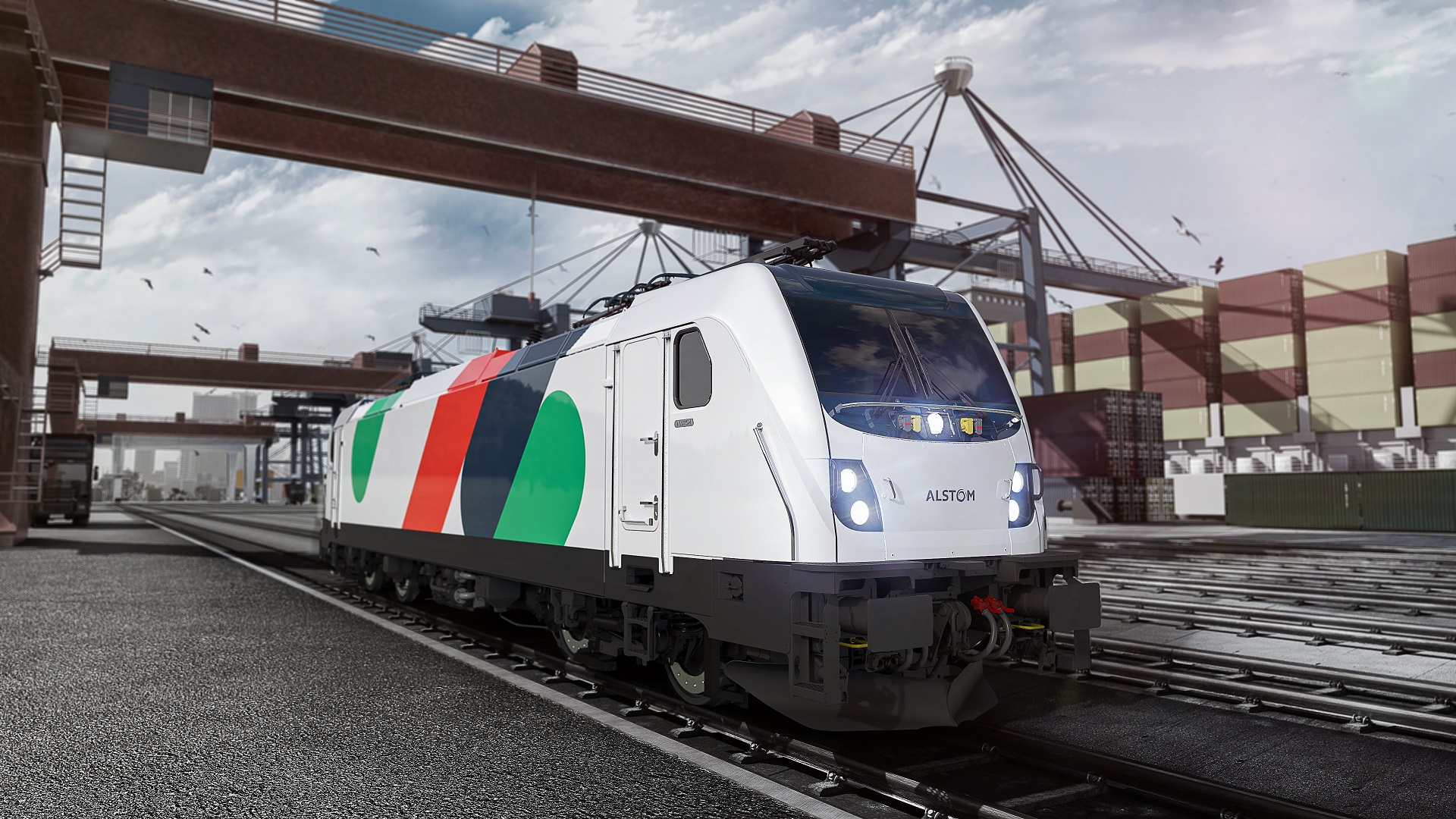 Paris, 29th June 2023. RIVE Private Investment, an independent investment firm specialising in real assets, announces the signature of a framework agreement with Alstom and Northrail for the purchase of 50 multi-system Traxx Universal locomotives with a full-service maintenance package for up to 16 years.
RIVE Private Investment is thus pursuing its strategy of investing in rail assets alongside Alstom, a world leader in intelligent and sustainable mobility, and Northrail, a leading European asset manager, which is responsible in particular for the technical and commercial management of the entire fleet.
The base order includes 15 multi-system locomotives and eight years of full-service maintenance. The maximum contract value amounts up to 370 million euros.
These Traxx Universal multi-system locomotives, produced at Alstom's Kassel site (Germany), will be the first of their type to be homologated in France and will be able to run at speeds of up to 160 km/h in six European countries: Germany, France, Belgium, Luxembourg, Austria and Poland. The locomotives can be used for both freight and passenger transport. The full-service maintenance provided by Alstom will ensure high locomotive availability and optimum reliability. This full-service maintenance will be carried out by a dense network of depots and mobile service teams throughout Europe.
All locomotives will be equipped with ATLAS, Alstom's onboard solution for the European Train Control System (ETCS). The Europe-wide standardised train control system for seamless cross-border traffic enables higher speeds and frequencies on the railways. It saves time and energy and thereby enables an even cleaner freight transport.
This new investment confirms RIVE's desire to contribute to the development of rail transport in Europe and to support innovation and the latest generation products. The rail sector is a strategic asset class for RIVE and its RTAIF fund, which is positioned as a key player in the ecological transition.
Camille Brunel, Partner at RIVE:
"This first order with Alstom is a testimony of our trust in Alstom's new products and innovation capabilities. This order made through our leasing platform established with our longstanding partner Northrail will further strengthen the rail strategy of RIVE. By supporting innovation and bringing efficient products to the operators, RIVE is actively contributing to Europe's energy and environmental transition policy."
Müslüm Yakisan, President of the DACH Region at Alstom:    
"The Traxx locomotives are an innovative investment in the future of rail transport. With more than 150 years of experience and worldwide references, Alstom is pleased to further contribute to the digitalisation and sustainability of rail transport. Given the long-term maintenance agreement, Northrail will also benefit from optimised and plannable life cycle costs as well as maximum availability of the locomotives."
Michael Trentzsch, Member of the Executive Board of Northrail:
"With this innovative new multi-system locomotive, which in particular includes the homologation for France, we are very pleased to again being a first mover in the locomotive leasing industry. Thus, we very much look forward to receiving the first locomotive in 2025 and therewith further fostering our relationship with Alstom."
About RIVE
RIVE Private Investment is an independent European investment firm specialising in transportation assets and energy transition infrastructure. RIVE focuses on the small and mid-market, combining financial and sector expertise. Founded in 2013 and based in Paris, Luxembourg and Geneva, RIVE has financed over €2.3 billion of assets through more than 100 transactions in over 15 countries.
Through its RTAIF fund, RIVE invests in assets that contribute to the decarbonisation of the transport sector and/or serve essential needs such as rail, specialised aviation (medical, firefighting and rescue, etc.) and maritime (electric ferries, support for offshore wind farms, etc.). Since its launch in mid-2021, the RTAIF fund has deployed more than €200 million of equity in 10 OECD countries.
For more information: www.rive-investment.com.
About Alstom
Alstom commits to contribute to a low carbon future by developing and promoting innovative and sustainable transportation solutions that people enjoy riding. From high-speed trains, metros, monorails, trams, to turnkey systems, services, infrastructure, signalling and digital mobility, Alstom offers its diverse customers the broadest portfolio in the industry. With its presence in 63 countries and a talent base of over 80,000 people from 175 nationalities, the company focuses its design, innovation, and project management skills to where mobility solutions are needed most. Listed in France, Alstom generated revenues of €16.5 billion for the fiscal year ending on 31 March 2023.
For more information: www.alstom.com.
About Northrail
Northrail, headquartered in Hamburg, Germany, is a leading leasing provider and asset manager of rolling stock in Europe. Northrail manages a portfolio of around 440 locomotives, multiple unit trains and passenger coaches for freight and passenger transport in Europe with an investment volume of more than one billion euros. In addition, Northrail develops and structures innovative railway investments for and with international partners and institutional investors. The fleet under Northrail's management includes state-of-the-art electric and hybrid locomotives and battery-electric regional trains as well as traditional shunting and universal locomotives. In addition, Northrail develops tailor-made rental services for its customers and also organises the maintenance of the vehicles it leases.
For more information: www.northrail.eu.
Contact:
Bénédicte Debusschere – b.debusschere@bcadvisory.fr – 06 48 56 70 71
Victoria Wojtczak – v.wojtczak@bcadvisory.fr  – 06 79 75 01 66