Acquisition of 6 Airbus H130 helicopters leased to Monacair Sam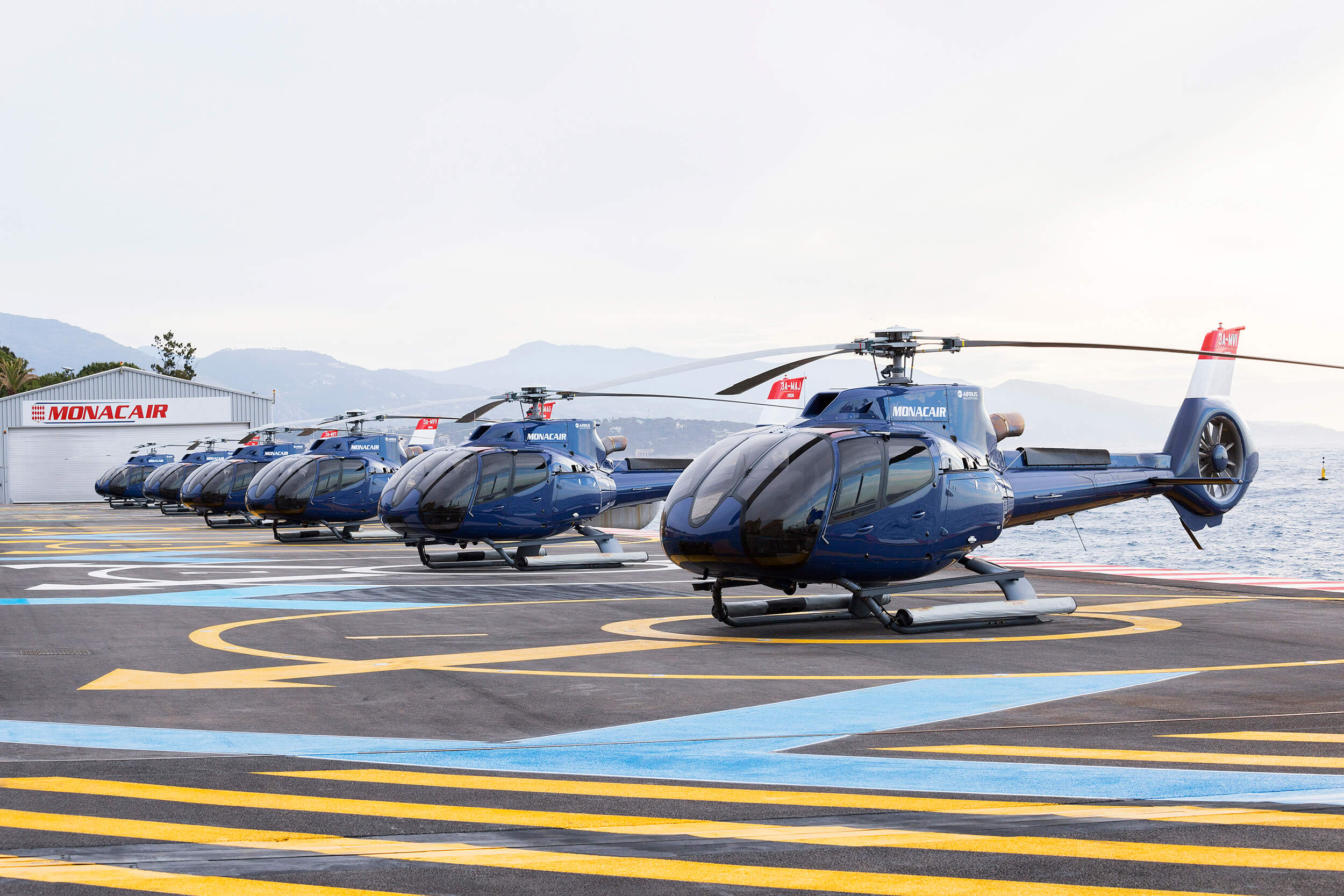 RIVE Private Investment (123Venture group & Elyseum) and Nova Helicopter, through their co-developed company Iris Helicopter, were selected by Monacair SAM (SkyGroup subsidiary) at the end of 2015 for the acquisition and lease of six Airbus H130 helicopters.
The aircraft will be operated within the framework of a public concession on the regular Monaco-Nice link, assigned by the Principality of Monaco for ten years. The first three aircraft were acquired from Airbus during the last quarter 2015 and were commissioned at the Monaco Heliport on 1st January 2016. The next three helicopters will be delivered during the first quarter 2016.
These acquisitions are part of an ambitious plan to develop traffic on this emblematic transport link, which currently serves approximately 60,000 passengers a year and aims to reach an annual 100,000 passengers within five years.
The H130 is a light, single-engined aircraft benefiting from the very latest safety technology, sound comfort and equipment. It has a worldwide reputation for its VIP passenger transport services and is appreciated for its reliability and controlled operating costs.
Monacair SAM, the line's new operator, was founded in 1988 by Stéfano Casiraghi and has unrivalled experience in VIP passenger transport. Since 1999, it has been the official carrier of HRH the Sovereign Prince of Monaco.
SkyGroup was founded by Gilbert Schweitzer and specialises in the private helicopter and VIP transport sector. It also offers a range of related services such as aircraft management, maintenance and advice on acquisition. The Casiraghi family has just acquired a 100%-stake in SkyGroup.
Through this operation, Iris Helicopter has once again demonstrated its capacity to provide operators with flexible financing solutions enabling, in this case, the development of an emblematic transport link with very high visibility at the upper-end of the passenger transport market.
About Iris Helicopter
Iris Helicopter was founded in 2013 when RIVE Private Investment and Nova Helicopter decided to expand their cooperation in the acquisition and long-term leasing of helicopters. Iris Helicopter specialises in the civil helicopter segment, and most notably:
Civil aircraft in the 'light' or 'medium' categories, and assigned to 'onshore' activities as a priority;
Long-term (5–10 years) 'dry lease' type agreements;
Aircraft operated exclusively within the framework of support missions for government or semi-public services (emergency medical services, civil security and rescue missions, firefighting, training, aerial works, etc.).
About RIVE Private Investment
RIVE Private Investment is an independent private equity player founded in 2013 by two investment management firms (123Venture and Elyseum Investment). RIVE Private Investment draws upon the combined resources and expertise of its shareholders in order to develop flexible, opportunistic and defensive investment solutions specifically for institutional investors and family offices.
RIVE Private Investment targets opportunities mainly across Europe and North America, focusing on three defensive sectors, namely infrastructure investments, asset finance and mezzanine debt financing.
Through its shareholders, RIVE Private Investment benefits from the talent and expertise of over fifty investment professionals located in four European countries. These teams have a solid track record and to date have invested close to €1.0 Billion in these sectors.