Acquisition and leasing of 14 aircraft dedicated to Emergency Medical Services ("EMS") in Scandinavia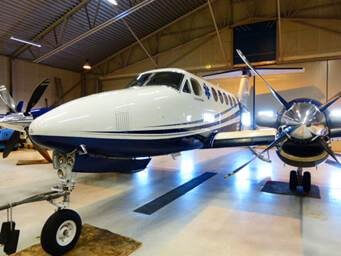 RIVE Private Investment established Iris Aviation Leasing ("IAL"), an Irish-based company dedicated to aircraft operational leases in Western Europe, and started its activities with the acquisition of a newbuilt fleet of 13 Beechcraft B250 and one Cessna Citation Latitude.  
RIVE Private Investment partnered with Nova Capital Group to buy this fleet and structure a long-term operating lease for Babcock Mission Critical Services ("BMCS") belonging to Babcock International Group. 
The transaction consists in two tranches:
– The sale and lease back to BMCS of 3 existing Beechcraft B250 operated in Sweden for ten years;
– The purchase from Textron of 10 Beechcraft B250 and one Cessna Citation Latitude to be built and delivered by March 2019, and the lease to BMCS for operation in Norway until 2030. 
The aircraft are operated under long-term government contracts, giving IAL a steady flow of foreseeable revenues for the full term of the leases. In addition, with low depreciation over time and optimum maintenance of its assets, IAL will enjoy a strong visibility regarding the assets' resale value. 
To finance the pre-delivery payments and the acquisition of this fleet, senior debt was provided to IAL by a well-known Spanish bank and debt funds managed by French fund manager Rivage Investment. 
Nova Capital will be the operating partner, acting as lease manager and remarketing agent on the whole portfolio, managing the leasing, maintenance, remarketing and sale of the assets. 
For this transaction, Camille Brunel and Barthélemy Renaudin from RIVE Private Investment together with Olivier Piot from Nova Capital Group leveraged their existing relationship in the helicopter segment with Babcock International Group. 
Camille Brunel, Partner at RIVE Private Investment, declares: "This highly structured transaction, involving seven countries, mixing banks, debt funds and equity investors, is a new milestone in the development of RIVE Private Investment in asset finance. We add a new asset class to our portfolio, while strengthening our long-term relationship with a major helicopter and aircraft operator who trusted our ability to deliver. We are also delighted to start a relationship with a well-known Spanish bank,  RBS-Natwest as well as RIVAGE, whose flexibility and commitment to close in a very short timeframe were so valuable in the success of this transaction." 
About RIVE Private Investment
RIVE Private Investment is an independent private equity company founded in 2013. RIVE Private Investment develops flexible, opportunistic and defensive investment solutions specifically for institutional investors and family offices. 
RIVE Private Investment targets opportunities mainly across Europe and North America, focusing on three defensive sectors, namely infrastructure investments, asset finance and private debt. RIVE Private Investment benefits from the talent and expertise of internal investment professionals based in four European countries. 
In the asset finance sector, RIVE Private Investment has financed a total asset value close to €300 Million in aircraft, helicopters, engines, railcars, locomotives.