5àsec Group is about to be given fresh impetus with new-look investors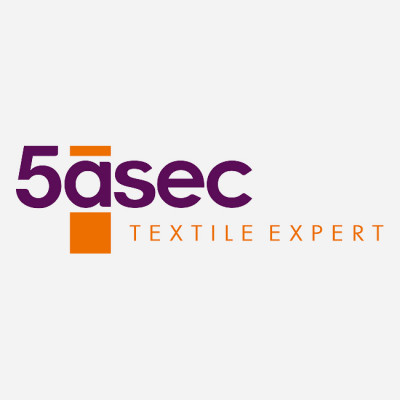 RIVE Private Investment (123Venture Group & Elyseum Investment) is finalising the buyout of the 5àsec group, a worldwide leader in dry cleaning services. Upon completion of the transaction, they will inject €10 Million in new capital alongside the existing shareholders, Parquest, Quilvest and the management team.
Seven years after the initial buyout led by Parquest Capital (formerly ING Parcom), 5àsec, the world's leading name in textile care services, is about to enter into a transaction to strengthen its capital base. RIVE Private Investment is joining the current group of investors within which Capzanine and IFE Mezzanine, who have partnered the company since the secondary LBO in 2007, are consolidating their investment. Upon completion of the transaction, €10 Million of new money will be injected into the company's share capital, boosting equity to more than €30 Million post-transaction and thereby enabling 5àsec to speed up the implementation of its aggressive strategy.
Today, the 5àsec group consists of over 300 branches, outlets as well as a franchise operation. All in all, more than 1,900 shops located in over thirty countries (Europe, Latin America, India, Eastern Europe, Southeast Asia, etc.) operate under the 5àsec brand name, generating sales of over €300 Million per year.
The transaction will be managed by the new Management Team. Mr. David Sztabholz will step down as the group's Chairman, a position he has held since 2009, whilst joining the supervisory board and shall be succeeded by Nicolas Boucault, the current Managing Director as Chairman. The newly-formed Management Team will also include Philippe Labhard, currently responsible for 5àsec in Switzerland.
The investors are unanimous in their support for the management team's strategy, the three main priorities of which are:
– To increase the number of shops operating under the 5àsec brand name in city centres located in the group's traditional markets. The aim is to increase the number of contact points with customers, following the example of the first test stores opened in public transport locations (Montrouge underground station in Paris, Geneva Railway Station, Berne, etc.);
– To grow in the BtoB market, providing services for companies, such as concierge services. This area of business is already well-developed in Switzerland;
– To continue the international expansion of its franchise business with the goal to move the brand into two new countries a year.
In the words of Eric Philippon, Partner at RIVE Private Investment:
"Despite the record slowdown in consumer spending seen in recent years, 5àsec has remained resilient in 2014, which is one of the factors that attracted us to the group. Its aim is to focus on countries in which it is already robust and to improve and extend the range of services offered."
About RIVE Private Investment
RIVE Private Investment is an independent private equity player founded in 2013 by two investment management firms (Elyseum Investment and 123Venture). RIVE Private Investment draws upon the combined resources and expertise of its shareholders in order to develop flexible, opportunistic and defensive investment solutions specifically for institutional investors and family offices.
RIVE Private Investment targets investment opportunities mainly across Europe and North America, focusing on three defensive sectors, namely infrastructure investments, asset finance and mezzanine debt financing.
Through its shareholders, RIVE Private Investment benefits from the talent and expertise of over fifty investment professionals located in four European countries. These teams have a solid track record and to date have invested over €1.0 Billion in these sectors.